By Mark Doty
They lie in parallel rows,
on ice, head to tail,
each a foot of luminosity
barred with black bands,
which divide the scales'
radiant sections
like seams of lead
in a Tiffany window.
Iridescent, watery
prismatics: think abalone,
the wildly rainbowed
mirror of a soapbubble sphere,
think sun on gasoline.
Splendor, and splendor,
and not a one in any way
distinguished from the other
—nothing about them
of individuality. Instead
they're all exact expressions
of the one soul,
each a perfect fulfilment
of heaven's template,
mackerel essence. As if,
after a lifetime arriving
at this enameling, the jeweler's
made uncountable examples,
each as intricate
in its oily fabulation
as the one before
Suppose we could iridesce,
like these, and lose ourselves
entirely in the universe
of shimmer—would you want
to be yourself only,
unduplicatable, doomed
to be lost? They'd prefer,
plainly, to be flashing participants,
multitudinous. Even now
they seem to be bolting
forward, heedless of stasis.
They don't care they're dead
and nearly frozen,
just as, presumably,
they didn't care that they were living:
all, all for all,
the rainbowed school
and its acres of brilliant classrooms,
in which no verb is singular,
or every one is. How happy they seem,
even on ice, to be together, selfless,
which is the price of gleaming.
Mark Doty, "A Display of Mackerel" from Atlantis, published by HarperCollins Publishers, Inc. Copyright © 1995 by Mark Doty. Reprinted by permission of Mark Doty.
Source: Atlantis: Poems (HarperCollins Publishers Inc, 1995)
Poet Bio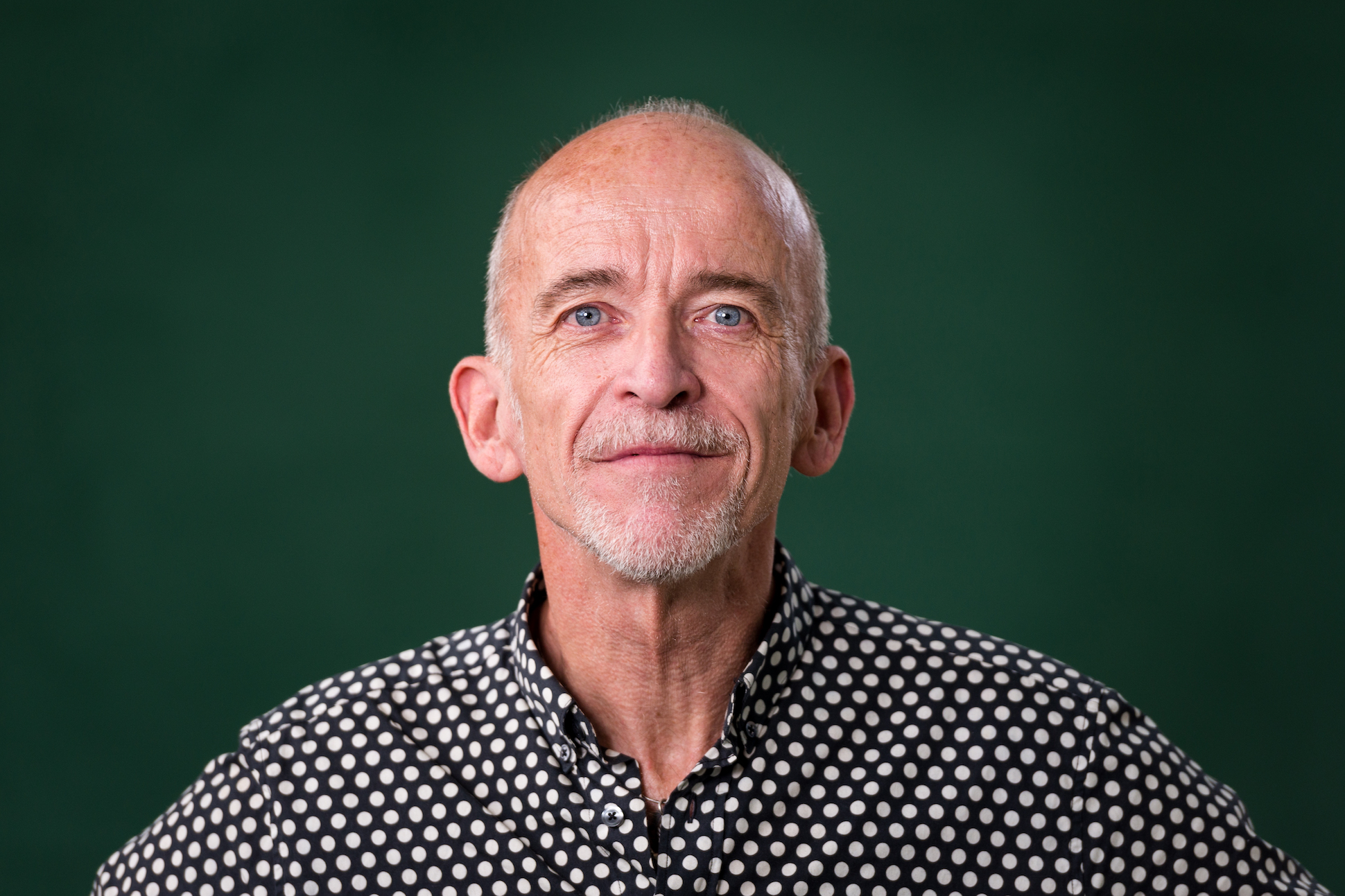 Mark Doty was born in Tennessee but grew up in the American Southwest—an upbringing vividly rendered in his extraordinary 1999 autobiography Firebird. His first book of poems appeared in 1987, but it was his third, My Alexandria (1993), which brought him wide acclaim, showcasing a brilliant style and elegiac sensibility similar to those of Elizabeth Bishop. His meticulous descriptions poignantly convey the transitory beauty of life and love.
See More By This Poet
More By This Poet
Brian Age Seven
Grateful for their tour
of the pharmacy,
the first-grade class
has drawn these pictures,
each self-portrait taped
to the window-glass,
faces wide to the street,
round and available,
with parallel lines for hair.

I like this one best: Brian,
whose attenuated name
fills a quarter of the frame,
stretched beside impossible
legs descending...
Activities
Arts & Sciences
Golden Retrievals
Fetch? Balls and sticks capture my attention
seconds at a time. Catch? I don't think so.
Bunny, tumbling leaf, a squirrel who's—oh
joy—actually scared. Sniff the wind, then

I'm off again: muck, pond, ditch, residue
of any thrillingly dead thing. And you?
Either you're sunk in...
More Poems about Activities
Browse poems about Activities
Get a random poem