By Robert Adamson
These water birds flew out from the minds
Of fishermen and became fishing peons
Wealthy sailors watched as darters emerged again
To spread drenched wings in the sun
And marked them as emblems for spinnakers
Painters and ornithologists studied darters
Until they became black-feathered arrows
That pierced the souls of their creators
These birds rode surf of bitter laughter
And wiped out on a zoo's concrete Key Largo
To imitate darters lovers ripped off their clothes
And plunged into the swiftness of estuaries
Down the water column they entered brackish hell
Their hair transformed to iridescent plumage
Ruffled by memories of earth's human atmosphere
We can experience the lives of these feathered beings
By flexing our particular despairs each morning
At evening we take in the news as best we can
On late nights we gaze at dead bodies of water
And almost perceive those wet wings working the tide
Source: Poetry (December 2017)
Poet Bio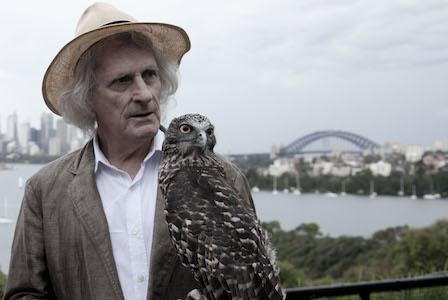 Born in 1943, Robert Adamson grew up in Neutral Bay, Australia, a harbourside suburb of Sydney. As a juvenile delinquent, he often sought refuge on the Hawkesbury River at the home of his paternal grandfather, who fished its waters for over four decades. He found his way to poetry, and over the past five decades he has produced twenty books of poetry and three books of prose. From 1970 to 1985 he was the driving force behind New Poetry, Australia's cutting-edge poetry magazine, and in 1987, with his partner Juno Gemes, he established Paper Bark Press. He currently holds the Chair in Poetry at the University of Technology, Sydney, and lives with Gemes on the Hawkesbury River.
See More By This Poet
More Poems about Nature
Poem
The earth said
remember me.
The earth said
don't let go,

said it one day
when I was
accidentally
listening, I

heard it, I felt it
like temperature,
all said in a
whisper—build to-

morrow, make right be-
fall, you are not
free, other scenes
are not taking

place, time is not filled,
time is not late,...
Browse poems about Nature
Get a random poem