By Rodney Koeneke
The bug's psalm: don't get crushed.
Afterlives feel meaningless
but spring will come,
push out the nubs
the kids braid into pallets.
Take up your pallet
from lawns noon's hardly touched.
The small think gods
just loll on clouds.
Bugs think gods just crush.
Poet Bio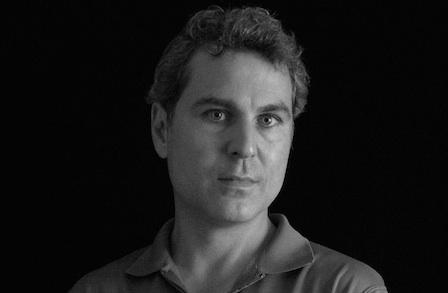 Koeneke was born in Omaha, Nebraska, and grew up in Tucson, Arizona, and Los Angeles. Koeneke earned his BA from University of California-Berkeley and his PhD in History from Stanford University. He currently lives in Portland, Oregon, and teaches at Portland State University. 
More Poems about Nature
What Women Are Made Of
We are all ventricle, spine, lung, larynx, and gut.
Clavicle and nape, what lies forked in an open palm;

we are follicle and temple. We are ankle, arch,
sole. Pore and rib, pelvis and root

and tongue. We are wishbone and gland and molar
and...
White Box
Of Tribulation, these are They,
Denoted by the White.
— Emily Dickinson


Pained, permanent
wakefulness

Exposed
in the split geode

a Santa's grotto
Jagged milk

quartz crusts
constitute

every surface —
a mouth

all teeth
self-sharpening

like sea urchins' —
"Uncomfortably beautiful"

toughened glass
spikes

in the doorways
of award-

winning offices
 — rough

sleepers from the womb
condemned

to make of anything succulent
rock

of porticoes
iron maidens
Browse poems about Nature