By Jaya Savige
Dense night is a needs thing.
You were lured
in a luminous canoe
said to have once ruled
a lunar ocean.
The 2 am soda pour
of stars is all but silent;
only listen — 
sedater than a sauropod
in the bone epics
it spills all the moon spice,
releasing a sap odour
that laces
us to a vaster scale
of road opus.
A carousel of oral cues,
these spinning sonic coins.
A slide show of old wishes.
Poet Bio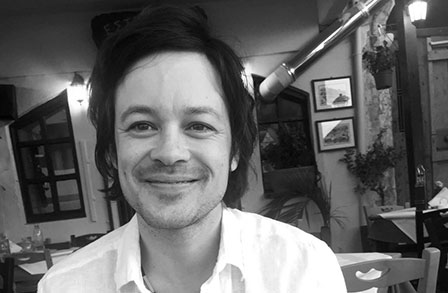 Jaya Savige's collections include Maze Bright (Vagabond Press, 2014) and Surface to Air (University of Queensland Press, 2011). He teaches at the New College of the Humanities, London.
See More By This Poet
More Poems about Nature
Listening in Deep Space
We've always been out looking for answers,
telling stories about ourselves,
searching for connection, choosing
to send out Stravinsky and whale song,
which, in translation, might very well be
our undoing instead of a welcome.

We launch satellites, probes, telescopes
unfolding like origami, navigating
geomagnetic storms, major disruptions.
Rovers...
Browse poems about Nature
Get a random poem