By Basil Bunting
A strong song tows
us, long earsick.
Blind, we follow
rain slant, spray flick
to fields we do not know.
Night, float us.
Offshore wind, shout,
ask the sea
what's lost, what's left,
what horn sunk,
what crown adrift.
Where we are who knows
of kings who sup
while day fails? Who,
swinging his axe
to fell kings, guesses
where we go?
Basil Bunting, "Coda" from Complete Poems, edited by Richard Caddel. Reprinted with the permission of Bloodaxe Books Ltd., www.bloodaxebooks.com.
Source: Collected Poems (Bloodaxe Books, 1968)
Poet Bio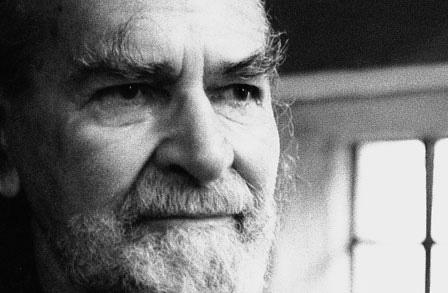 Though his major poems were not written until late in life, and despite the sporadic composition of his poetry, Basil Bunting wrote some of the most enduring verse of the twentieth century. Born in Northumberland, England, and raised in Quaker boarding schools, Bunting lived all over the world, working for Ford Madox Ford in Paris, for the British Government in Persia, and as a professor in California. Through his literary connections, he became an associate and disciple of Ezra Pound, who greatly influenced Bunting's poetry. Believing that sound is the only indispensable facet of poetry, Bunting evokes his Northumberland dialect in short, strong lines, which are often allusive and dense, as illustrated in his poem "Coda."
See More By This Poet
More Poems about Activities
Browse poems about Activities
Get a random poem