By Lorna Dee Cervantes
When summer ended
the leaves of snapdragons withered
taking their shrill-colored mouths with them.
They were still, so quiet. They were
violet where umber now is. She hated
and she hated to see
them go. Flowers
born when the weather was good – this
she thinks of, watching the branch of peaches
daring their ways above the fence, and further,
two hummingbirds, hovering, stuck to each other,
arcing their bodies in grim determination
to find what is good, what is
given them to find. These are warriors
distancing themselves from history.
They find peace
in the way they contain the wind
and are gone.
"Emplumada" from Emplumada, by Lorna Dee Cervantes, © 1982. All rights are controlled by the University of Pittsburgh Press, Pittsburgh, PA 15260. Used by permission of the University of Pittsburgh Press.
Source: Emplumada (University of Pittsburgh Press, 1982)
Poet Bio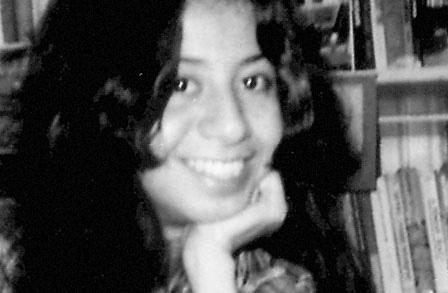 Lorna Dee Cervantes is a critically acclaimed native California (Chumash-Chicana) poet. She is the former Director of Creative Writing and an Associate Professor of English at the University of Colorado in Boulder where she has taught for 18 years. Cervantes's writing evokes and explores cultural difference—between Mexican, Anglo, Native American, and African American lives—as well as the divides of gender and economics.
See More By This Poet
More By This Poet
More Poems about Living
Browse poems about Living
More Poems about Nature
Poem
The earth said
remember me.
The earth said
don't let go,

said it one day
when I was
accidentally
listening, I

heard it, I felt it
like temperature,
all said in a
whisper—build to-

morrow, make right be-
fall, you are not
free, other scenes
are not taking

place, time is not filled,
time is not late,...
Browse poems about Nature
More Poems about Religion
Browse poems about Religion
Get a random poem