By Kazim Ali
I fear dispersal but the resounding really sounds may be full of echo
or echolocation for the next round
Eye rowed in the guest book of God my many sacred tongues
body and bow
Fingers spell now all the spaces I open
You now verse now open oh pen
Cacti quiver for a century
In the desert I swam myself earthword to know
No time on earth and no breath no dearth
Hollowed out into architecture eternal
Who argues with rhyme or snow
Who knows the space in your here
The space in the storm so finely bowed
The space in snow no one nears
Source: Poetry (March 2019)
Arts & Sciences
Living
Nature
Poet Bio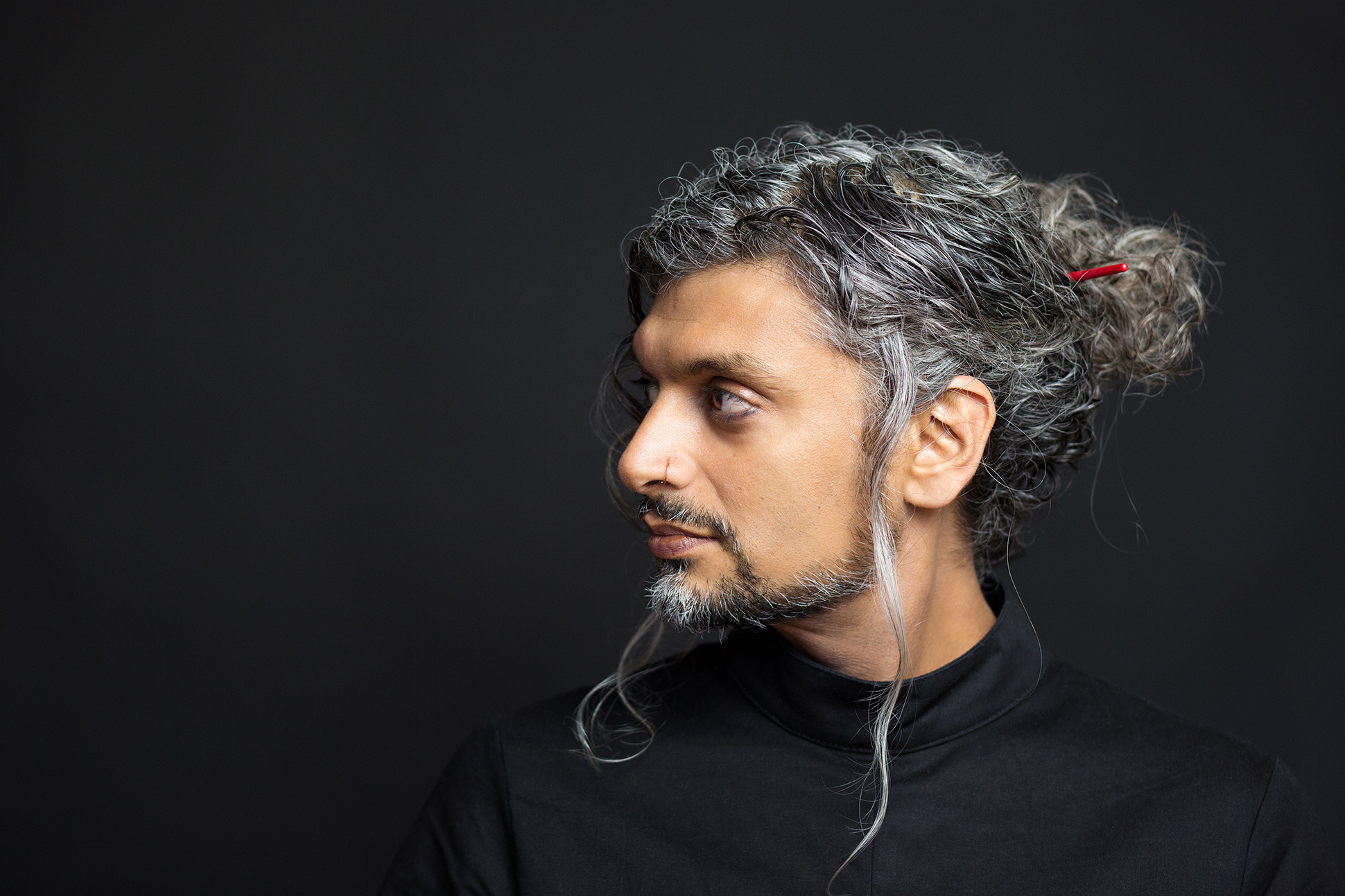 Poet, editor, and prose writer Kazim Ali was born in the United Kingdom to Muslim parents of Indian descent. In 2003 Ali co-founded Nightboat Books and served as the press's publisher until 2007. Ali has taught at Oberlin College and the low-residency Stonecoast MFA program at the University of Southern Maine. He lives in Oberlin, Ohio.
See More By This Poet
More By This Poet
More Poems about Arts & Sciences
Browse poems about Arts & Sciences
More Poems about Living
Browse poems about Living
More Poems about Nature
Poem
The earth said
remember me.
The earth said
don't let go,

said it one day
when I was
accidentally
listening, I

heard it, I felt it
like temperature,
all said in a
whisper—build to-

morrow, make right be-
fall, you are not
free, other scenes
are not taking

place, time is not filled,
time is not late,...
Browse poems about Nature
Get a random poem