By George Starbuck
Here is the grackle, people.
Here is the fox, folks.
The grackle sits in the bracken. The fox
hopes.
Here are the fronds, friends,
that cover the fox.
The fronds get in a frenzy. The grackle
looks.
Here are the ticks, tykes,
that live in the leaves, loves.
The fox is confounded,
and God is above.
George Starbuck, "Fable for Blackboard" from Bone Thoughts. Copyright © 1960 by George Starbuck. Reprinted with the permission of Yale University Press.
Source: The Works: Poems Selected from Five Decades (The University of Alabama Press, 2003)
Poet Bio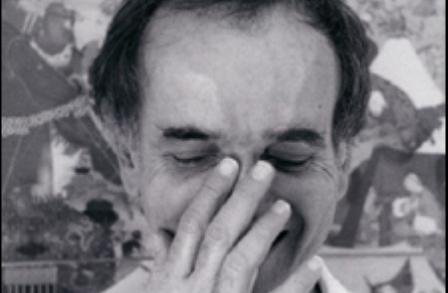 George Starbuck was born in Columbus, Ohio. He attended the California Institute of Technology, the University of California, the University of Chicago, and Harvard University. Starbuck spent two years as a corporal in the Military Police Corps before working at various universities. Starbuck was also a contributor to numerous periodicals including The New Yorker, The Atlantic Monthly, and Poetry magazine. He died in 1996 after a twenty-year battle with Parkinson's disease.
See More By This Poet
More By This Poet
More Poems about Activities
Browse poems about Activities
More Poems about Nature
Browse poems about Nature
Get a random poem