By Jacqueline Woodson
No one was faster
than my father on the football field.
No one could keep him
from crossing the line. Then
touching down again.
Coaches were watching the way he moved,
his easy stride, his long arms reaching
up, snatching the ball from its soft pockets
of air.
My father dreamed football dreams,
and woke up to a scholarship
at Ohio State University.
Grown now
living the big-city life
in Columbus
just sixty miles
from Nelsonville
and from there
Interstate 70 could get you
on your way west to Chicago
Interstate 77 could take you south
but my father said
no colored Buckeye in his right mind
would ever want to go there.
From Columbus, my father said,
you could go just about
anywhere
Jacqueline Woodson, "football dreams" from Brown Girl Dreaming. Copyright © 2014 by Jacqueline Woodson. Used by permission of Nancy Paulsen Books, an imprint of Penguin Young Readers Group, a division of Penguin Random House LLC.
Source: Brown Girl Dreaming (Nancy Paulsen Books, 2014)
Poet Bio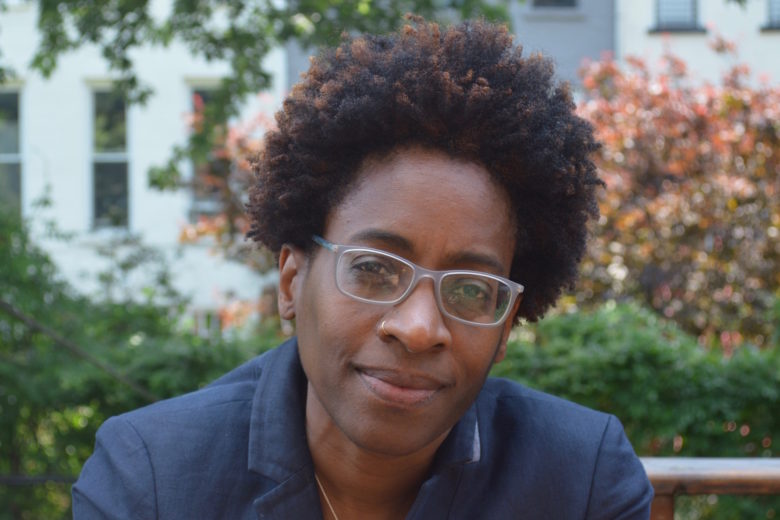 Jacqueline Woodson was born in Columbus, Ohio and grew up in Greenville, South Carolina and Brooklyn, New York. She is the author of over 30 books for children and young adults. Woodson served as the Poetry Foundation's Young People's Poet Laureate from 2015 to 2017. She currently lives in Brooklyn with her family.
See More By This Poet
More By This Poet
More Poems about Activities
Browse poems about Activities
More Poems about Relationships
Browse poems about Relationships
Get a random poem