By Haki R. Madhubuti
where is the poetry of resistance,
the poetry of honorable defiance
unafraid of lies from career politicians and business men,
not respectful of journalist who write
official speak void of educated thought
without double search or sub surface questions
that war talk demands?
where is the poetry of doubt and suspicion
not in the service of the state, bishops and priests,
not in the service of beautiful people and late night promises,
not in the service of influence, incompetence and academic
clown talk?
Haki Madhubuti, "For the Consideration of Poets" from Run Toward Fear © 2004 by Haki R. Madhubuti. Used by permission of Third World Press, Chicago, IL.
Source: Run Toward Fear (Third World Press, 2004)
Poet Bio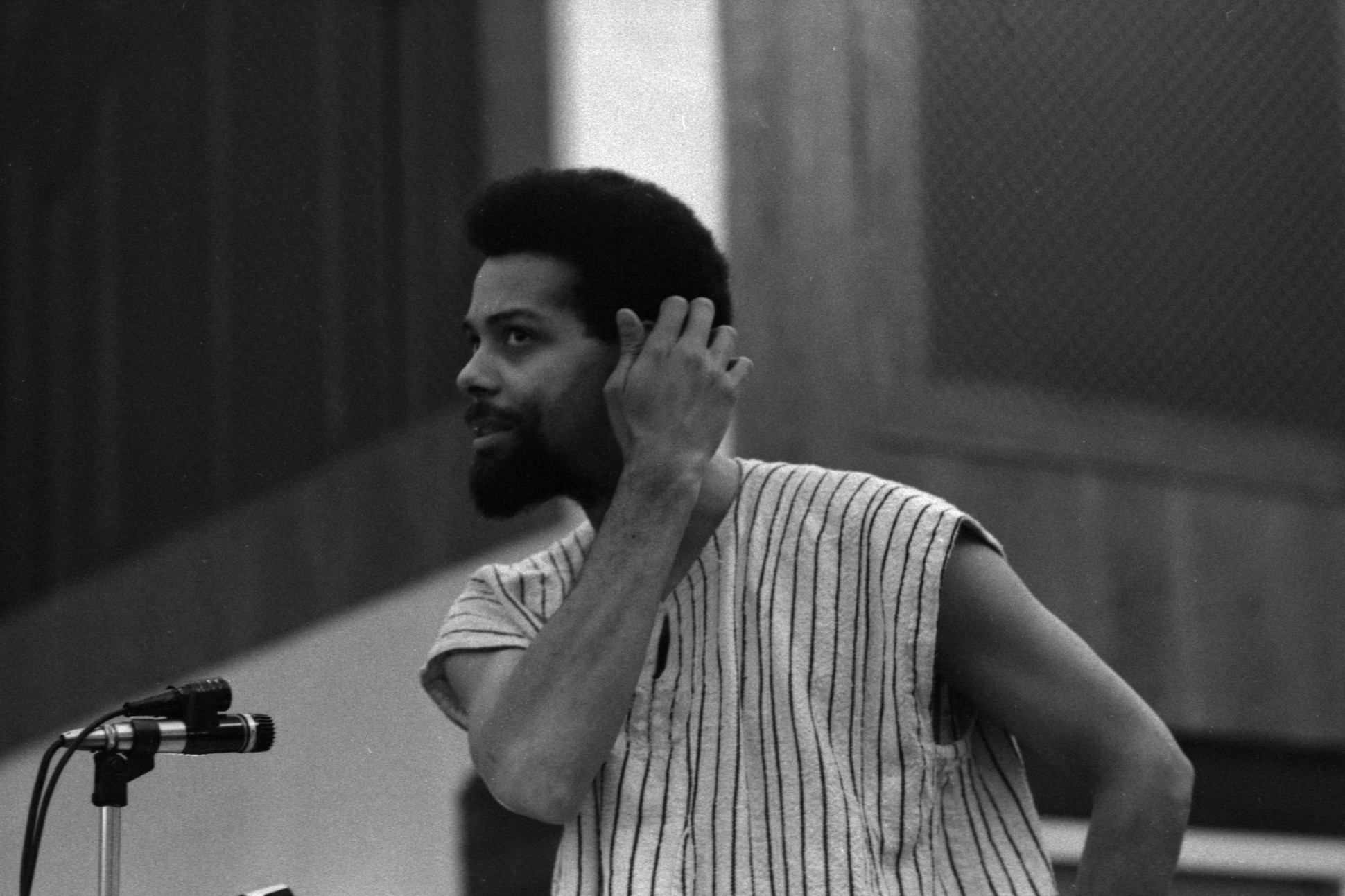 Born Donald Luther Lee in Little Rock, Arkansas, the poet adopted the Swahili name Haki R. Madhubuti after traveling to Africa in 1974. Madhubuti received an MFA from the University of Iowa and served in the army from 1960 to 1963. A member of the Black Arts Movement, Madhubuti has published more than 20 books of poetry, nonfiction, and critical essays, and his work has been widely anthologized. Influenced by Gwendolyn Brooks, Madhubuti writes experimental, free-verse, politically charged poetry with a staccato rhythm.
See More By This Poet
More Poems about Arts & Sciences
Browse poems about Arts & Sciences
Get a random poem