By Elinor Wylie
My bands of silk and miniver
Momently grew heavier;
The black gauze was beggarly thin;
The ermine muffled mouth and chin;
I could not suck the moonlight in.
Harlequin in lozenges
Of love and hate, I walked in these
Striped and ragged rigmaroles;
Along the pavement my footsoles
Trod warily on living coals.
Shouldering the thoughts I loathed,
In their corrupt disguises clothed,
Morality I could not tear
From my ribs, to leave them bare
Ivory in silver air.
There I walked, and there I raged;
The spiritual savage caged
Within my skeleton, raged afresh
To feel, behind a carnal mesh,
The clean bones crying in the flesh.
Living
Mythology & Folklore
Nature
Poet Bio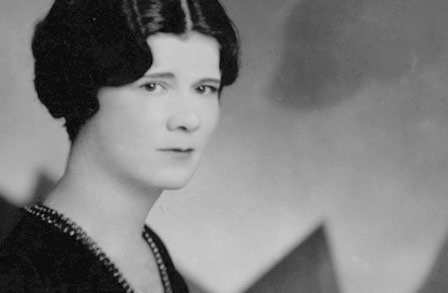 Elinor Wylie was born in Somerville, New Jersey to a prominent family, including a grandfather who was the governor of Pennsylvania and a father who was the Solicitor General. Through her early efforts she achieved some status in literary circles, and in 1921 published a volume of poetry that brought her fame. She published novels and poetry prodigiously until her death seven years later. Her poems find their influence in 16th and 17th century verse, combining a moderate tone with formal verse structures.
See More By This Poet
More By This Poet
More Poems about Living
Browse poems about Living
More Poems about Mythology & Folklore
Browse poems about Mythology & Folklore
More Poems about Nature
Browse poems about Nature
Get a random poem