By R. S. Gwynn
Her e-mail inbox always overflows.
Her outbox doesn't get much use at all.
She puts on hold the umpteen-billionth call
As music oozes forth to placate those
Who wait, then disconnect. Outside, wind blows,
Scything pale leaves. She sees a sparrow fall
Fluttering to a claw-catch on a wall.
Will He be in today? God only knows.
She hasn't seen His face—He's so aloof.
She's long resigned He'll never know or love her
But still can wish there were some call, some proof
That He requires a greater service of her.
Fingers of rain now drum upon the roof,
Coming from somewhere, somewhere far above her.
Source: Poetry (November 2008)
Poet Bio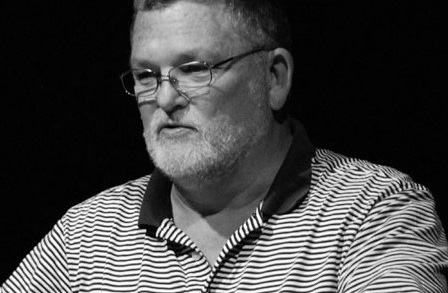 Poet, scholar, editor, and critic R.S. Gwynn was born in Eden, North Carolina. A New Formalist, Gwynn works within and against the demands of complex verse forms such as the villanelle, pantoum, and rondeau, in a voice at once wry and emotionally charged. The author of several collections of poetry, Gwynn has taught at Lamar University since 1976. He lives in Beaumont, Texas.
See More By This Poet
More Poems about Arts & Sciences
Browse poems about Arts & Sciences
More Poems about Religion
Browse poems about Religion
Get a random poem