By Chase Twichell
Sometimes I long to be the woodpile,
cut-apart trees soon to be smoke,
or even the smoke itself,
sinewy ghost of ash and air, going
wherever I want to, at least for a while.
Neither inside nor out,
neither lost nor home, no longer
a shape or a name, I'd pass through
all the broken windows of the world.
It's not a wish for consciousness to end.
It's not the appetite an army has
for its own emptying heart,
but a hunger to stand now and then
alone on the death-grounds,
where the dogs of the self are feeding.
"Hunger for Something" by Chase Twichell from The Snow Watcher published by Ontario Review Press. © 1998 by Chase Twichell. Used by permission of Chase Twichell.
Source: The Snow Watcher (Ontario Review Press, 1998)
Living
Social Commentaries
Poet Bio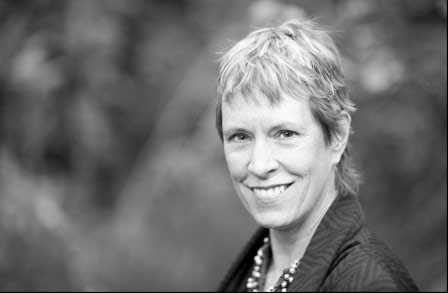 Chase Twichell was born in New Haven, Connecticut, and has lived for many years in the Adirondacks. A practicing Buddhist, she is the author of several books of poetry, and her work often reflects her spiritual practice. She has taught at Princeton University, Goddard College, Warren Wilson College, the University of Alabama, and Hampshire College. In 1999 she left teaching to form Ausable Press, a nonprofit, independent literary press that she operated until it was acquired by Copper Canyon Press in 2009.
See More By This Poet
More By This Poet
More Poems about Living
Browse poems about Living
More Poems about Social Commentaries
Browse poems about Social Commentaries
Get a random poem