By Linda Pastan
I am learning to abandon the world
before it can abandon me.
Already I have given up the moon
and snow, closing my shades
against the claims of white.
And the world has taken
my father, my friends.
I have given up melodic lines of hills,
moving to a flat, tuneless landscape.
And every night I give my body up
limb by limb, working upwards
across bone, towards the heart.
But morning comes with small
reprieves of coffee and birdsong.
A tree outside the window
which was simply shadow moments ago
takes back its branches twig
by leafy twig.
And as I take my body back
the sun lays its warm muzzle on my lap
as if to make amends.
Linda Pastan, "I Am Learning to Abandon the World" from PM/AM: New and Selected Poems (New York: W. W. Norton & Company, 1982). Copyright © 1982 by Linda Pastan. Reprinted with the permission of the Jean V. Naggar Agency, Inc. on behalf of the author.
Source: PM/AM: New and Selected Poems (W. W. Norton and Company Inc., 1982)
Poet Bio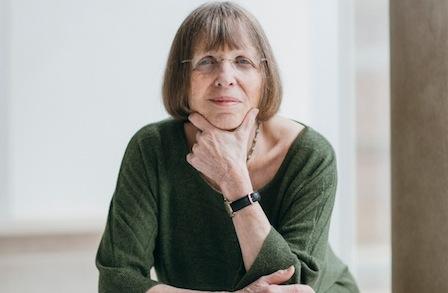 Linda Pastan put her promising literary career on hold when she got married, and focused instead on raising a family. Unsettled by her unfulfilled talent, Pastan returned to writing and published her first book, A Perfect Circle of Sun at age 39. Her themes, not surprisingly, often address domestic life, but she is also influenced by her childhood and growing up in a Jewish family living in the Bronx.
See More By This Poet
More Poems about Living
Browse poems about Living
More Poems about Nature
Browse poems about Nature
Get a random poem