By Diane Glancy
There's a farm auction up the road.
Wind has its bid in for the leaves.
Already bugs flurry the headlights
between cornfields at night.
If this world were permanent,
I could dance full as the squaw dress
on the clothesline.
I would not see winter
in the square of white yard-light on the wall.
But something tugs at me.
The world is at a loss and I am part of it
migrating daily.
Everything is up for grabs
like a box of farm tools broken open.
I hear the spirits often in the garden
and along the shore of corn.
I know this place is not mine.
I hear them up the road again.
This world is a horizon, an open sea.
Behind the house, the white iceberg of the barn.
Copyright ©2007 by Diane Glancy, whose novel The Reason For Crows, is forthcoming from State University of New York Press, 2009. Poem reprinted from Asylum in the Grasslands, University of Arizona Press, 2007, by permission of Diane Glancy.
Mythology & Folklore
Nature
Poet Bio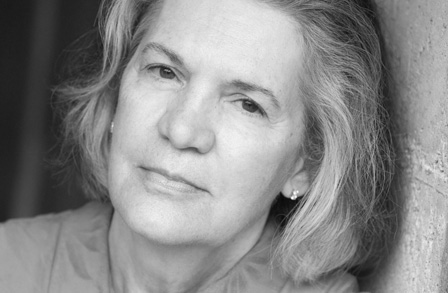 Proficient in numerous genres—fiction, nonfiction, poetry, and playwriting—Diane Glancy often creates work that reflects her Native American heritage. Part Cherokee, and of English and German descent, Glancy was born in Kansas City, Missouri. She has served as artist-in-residence for the Oklahoma State Arts Council (traveling around the state to teach poetry to Native American students) and has taught Native American literature and creative writing at Macalester College in St. Paul, Minnesota. Reviewers have noted her ability to combine genres, to portray both Native American and non-Native characters, and to depict Native American beliefs and Christianity in her writing. Adept at writing free verse as well as prose poems, she often portrays the intersections of new and old worlds, reporting on history, religion, and the loss of Native traditions.
See More By This Poet
More Poems about Mythology & Folklore
Browse poems about Mythology & Folklore
More Poems about Nature
Poem
The earth said
remember me.
The earth said
don't let go,

said it one day
when I was
accidentally
listening, I

heard it, I felt it
like temperature,
all said in a
whisper—build to-

morrow, make right be-
fall, you are not
free, other scenes
are not taking

place, time is not filled,
time is not late,...
Browse poems about Nature
Get a random poem