By Thomas Lux
It's the little towns I like
with their little mills making ratchets
and stanchions, elastic web,
spindles, you
name it. I like them in New England,
America, particularly-providing
bad jobs good enough to live on, to live in
families even: kindergarten,
church suppers, beach umbrellas … The towns
are real, so fragile in their loneliness
a flood could come along
(and floods have) and cut them in two,
in half. There is no mayor,
the town council's not prepared
for this, three of the four policemen
are stranded on their roofs … and it doesn't stop
raining. The mountain
is so thick with water parts of it just slide
down on the heifers—soggy, suicidal—
in the pastures below. It rains, it rains
in these towns and, because
there's no other way, your father gets in a rowboat
so he can go to work.
Thomas Lux, "It's the Little Towns I Like" from New and Selected Poems: 1975-1995. Copyright © 1997 by Thomas Lux. Used by the permission of Houghton Mifflin Company. All rights reserved.
Source: Poetry (Houghton Mifflin Harcourt, 1980)
Poet Bio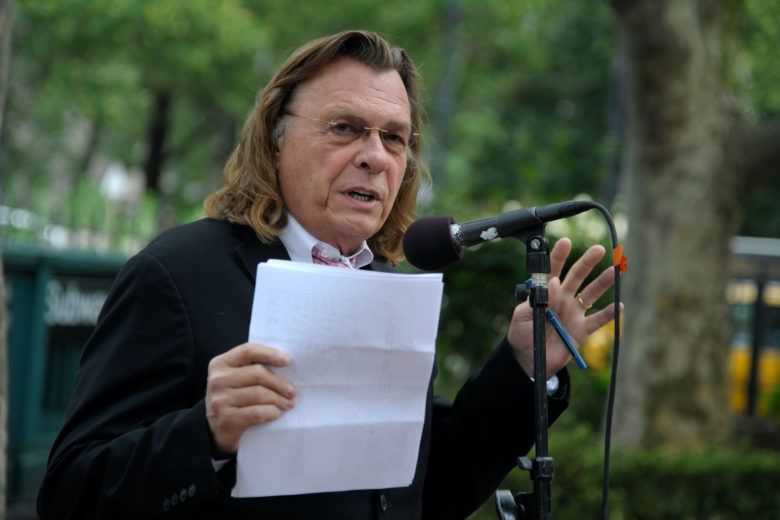 Born in Northampton, Massachusetts, Thomas Lux's poetry often deals with life's tragedies, but usually employs an ironic humor. He published numerous books of poetry including Split Horizon, which won the Kingsley Tufts Poetry Award. Lux taught at Sarah Lawrence College.
See More By This Poet
More By This Poet
Ode to the Electric Fish that Eat Only the Tails of Other Electric Fish,
which regenerate their tails
and also eat only the tails of other electric eels,
presumably smaller, who, in turn, eat ... 
Without consulting an ichthyologist — eels
are fish — I defer to biology's genius.
I know little of their numbers
and habitat, other than they are river dwellers.
Guess which...
Tarantulas on the Lifebuoy
For some semitropical reason   
when the rains fall   
relentlessly they fall

into swimming pools, these otherwise   
bright and scary
arachnids. They can swim
a little, but not for long

and they can't climb the ladder out.
They usually drown—but   
if you want their favor,
if you believe there is justice,   
a...
More Poems about Activities
Browse poems about Activities
Get a random poem