By Robert Lowell
The stiff spokes of this wheel
touch the sore spots of the earth.
On the Potomac, swan-white
power launches keep breasting the sulphurous wave.
Otters slide and dive and slick back their hair,
raccoons clean their meat in the creek.
On the circles, green statues ride like South American
liberators above the breeding vegetation—
prongs and spearheads of some equatorial
backland that will inherit the globe.
The elect, the elected . . . they come here bright as dimes,
and die dishevelled and soft.
We cannot name their names, or number their dates—
circle on circle, like rings on a tree—
but we wish the river had another shore,
some further range of delectable mountains,
distant hills powdered blue as a girl's eyelid.
It seems the least little shove would land us there,
that only the slightest repugnance of our bodies
we no longer control could drag us back.
Robert Lowell, "July in Washington" from Collected Poems. Copyright © 2003 by Harriet Lowell and Sheridan Lowell. Used by permission of Farrar, Straus & Giroux, LLC, http://us.macmillan.com/fsg. All rights reserved.

Caution: Users are warned that this work is protected under copyright laws and downloading is strictly prohibited. The right to reproduce or transfer the work via any medium must be secured with Farrar, Straus and Giroux, LLC.
Source: Collected Poems (Farrar Straus and Giroux, 2003)
Living
Nature
Social Commentaries
Poet Bio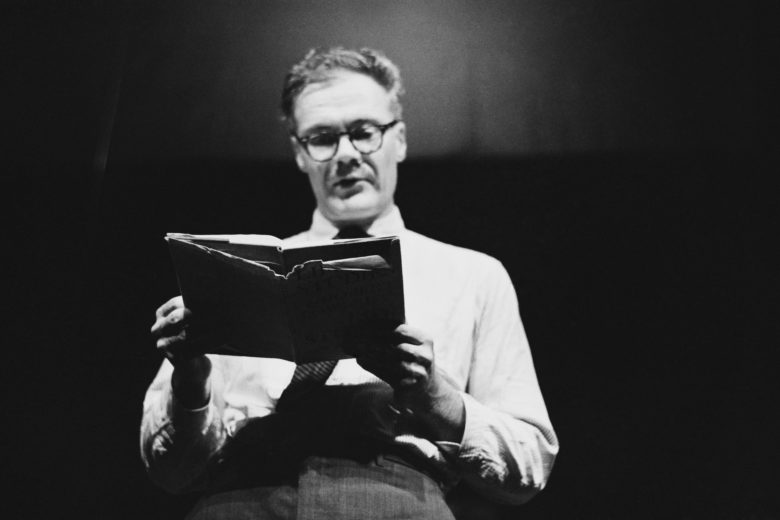 The most celebrated and ambitious American poet of his era, Robert Lowell transformed the particulars of his prominent New England family's background and turbulent private life into controversial art. Lowell's book Life Studies (1959), which reveals his struggles with madness, alcohol, and marital infidelity, gave rise to the so-called "confessional" school. In subsequent works he explored political issues and historical figures while extending his experiments in verse technique.
See More By This Poet
More By This Poet
More Poems about Living
Browse poems about Living
More Poems about Nature
Listening in Deep Space
We've always been out looking for answers,
telling stories about ourselves,
searching for connection, choosing
to send out Stravinsky and whale song,
which, in translation, might very well be
our undoing instead of a welcome.

We launch satellites, probes, telescopes
unfolding like origami, navigating
geomagnetic storms, major disruptions.
Rovers...
Browse poems about Nature
More Poems about Social Commentaries
Browse poems about Social Commentaries
Get a random poem