By John Ashbery
Alone with our madness and favorite flower
We see that there really is nothing left to write about.
Or rather, it is necessary to write about the same old things
In the same way, repeating the same things over and over
For love to continue and be gradually different.
Beehives and ants have to be re-examined eternally
And the color of the day put in
Hundreds of times and varied from summer to winter
For it to get slowed down to the pace of an authentic
Saraband and huddle there, alive and resting.
Only then can the chronic inattention
Of our lives drape itself around us, conciliatory
And with one eye on those long tan plush shadows
That speak so deeply into our unprepared knowledge
Of ourselves, the talking engines of our day.
John Ashbery, "Late Echo" from As We Know. Copyright © 1979 by John Ashbery. Reprinted with the permission of Georges Borchardt, Inc. for the author.
Source: As We Know (Viking Press, 1979)
Poet Bio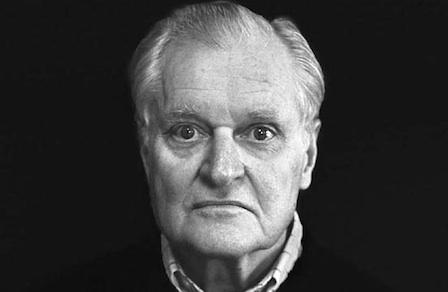 Born and raised in upstate New York, John Ashbery became one of the most innovative poets of his generation. Influenced by W.H. Auden and surrealist painters, Ashbery's verse is full of daring experimentation. The author of over 40 collections of poetry, Ashbery received an abundance of praise for his work including the Pulitzer Prize for Poetry, the National Book Award, and the Bollingen Prize: perhaps the most recognized and influential poet since the Vietnam War. He died in 2017.
More By This Poet
More Poems about Arts & Sciences
Browse poems about Arts & Sciences
More Poems about Living
What Women Are Made Of
We are all ventricle, spine, lung, larynx, and gut.
Clavicle and nape, what lies forked in an open palm;

we are follicle and temple. We are ankle, arch,
sole. Pore and rib, pelvis and root

and tongue. We are wishbone and gland and molar
and...
Vagrants and Loiterers
You got that clean waistcoat,
the bright white of a well-tailored
shirt, you got those loose-as-sacks
slacks and some spit-polished shoes,
and you know, whether you are looking
like money, or about to take a stroll,
to tilt that hat like you own
the world; yeah, smoke...
Activities
Living
Social Commentaries
Browse poems about Living