By Sara Teasdale
Let it be forgotten, as a flower is forgotten,
Forgotten as a fire that once was singing gold,
Let it be forgotten for ever and ever,
Time is a kind friend, he will make us old.
If anyone asks, say it was forgotten
Long and long ago,
As a flower, as a fire, as a hushed footfall
In a long forgotten snow.
Sara Teasdale, "Let It Be Forgotten" from Flame and Shadow (New York: Macmillan, 1924). Copyright 1924 by Sara Teasdale. Reprinted with the permission of the Office for Resources, Wellesley College.
Poet Bio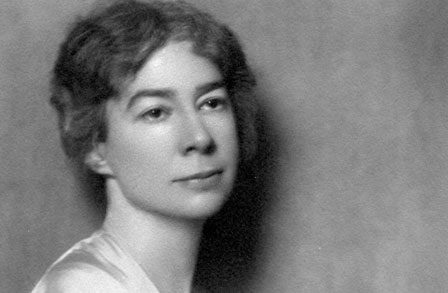 Sara Teasdale was born in St. Louis, Missouri. She won fame in her day as a sensitive soul whose simple, poignant poems addressed beauty and loss. Teasdale's Love Songs received the first Pulitzer Prize for poetry in 1918.
More By This Poet
More Poems about Living
What Women Are Made Of
We are all ventricle, spine, lung, larynx, and gut.
Clavicle and nape, what lies forked in an open palm;

we are follicle and temple. We are ankle, arch,
sole. Pore and rib, pelvis and root

and tongue. We are wishbone and gland and molar
and...
Vagrants and Loiterers
You got that clean waistcoat,
the bright white of a well-tailored
shirt, you got those loose-as-sacks
slacks and some spit-polished shoes,
and you know, whether you are looking
like money, or about to take a stroll,
to tilt that hat like you own
the world; yeah, smoke...
Activities
Living
Social Commentaries
Browse poems about Living