By Lorine Niedecker
Nothing worth noting
except an Andromeda
with quadrangular shoots—
            the boots
of the people
wet inside: they must swim
to church thru the floods
or be taxed—the blossoms
            from the bosoms
of the leaves
*
Fog-thick morning—
I see only
where I now walk. I carry
            my clarity
with me.
*
Hear
where her snow-grave is
the You
            ah you
of mourning doves
Lorine Niedecker, "Linnaeus in Lapland" from Collected Works, edited by Jenny Penberthy, Copyright © 2002 Regents of the University of California. Published by University of California Press.
Source: Collected Works (University of California Press, 2004)
Poet Bio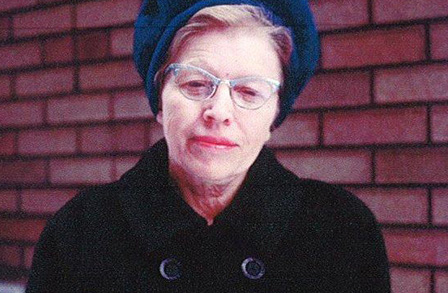 Niedecker was born in Fort Atkinson, Wisconsin, and lived in this wilderness area for most of her life. She lived a quiet life far removed from the professional poetry world, where she wrote hundreds of poems remarkable for their loving observation of nature and delicate musicality. Ever increasing in popularity, her finely-honed verse speaks to readers in a delightful, distinctive voice.
More By This Poet
More Poems about Activities
Browse poems about Activities
More Poems about Nature
What Women Are Made Of
We are all ventricle, spine, lung, larynx, and gut.
Clavicle and nape, what lies forked in an open palm;

we are follicle and temple. We are ankle, arch,
sole. Pore and rib, pelvis and root

and tongue. We are wishbone and gland and molar
and...
White Box
Of Tribulation, these are They,
Denoted by the White.
— Emily Dickinson


Pained, permanent
wakefulness

Exposed
in the split geode

a Santa's grotto
Jagged milk

quartz crusts
constitute

every surface —
a mouth

all teeth
self-sharpening

like sea urchins' —
"Uncomfortably beautiful"

toughened glass
spikes

in the doorways
of award-

winning offices
 — rough

sleepers from the womb
condemned

to make of anything succulent
rock

of porticoes
iron maidens
Browse poems about Nature