By Mina Loy
A silver LuciferLunar Baedeker…Lucifer A Baedeker is a series name of popular guidebooks. Another modern poem with "Baedeker" in the title is T. S. Eliot's "Burbank with a Baedeker: Bleistein with a Cigar" (1919). Lucifer is the former angel name for Satan, which has been used to name the morning star, that is the planet Venus
serves
cocaine in cornucopia
To some somnambulists
of adolescent thighs
draped
in satirical draperies
PerisPeris "In Persian myth, an elf or fairy, male or female, represented as a descendant of fallen angels, excluded from Paradise till their penance is accomplished" (Century Dictionary) in liveryin livery Dressed for their job
prepare
LetheLethe River of forgetfulness in Hades
for posthumous parvenuesparvenues Those who have recently come into wealth
Delirious Avenues
lit
with the chandelier souls
of infusoriainfusoria Class of protozoa; "so called because found in infusions of decaying animal or vegetable matter" (OED)
from Pharoah's tombstones
lead
to mercurial doomsdaysdoomsdays The end of the world or Judgment Day, usually in the singular
Odious oasis
in furrowed phosphorousphosphorous "Phosphorous" (with a capital "P") is Venus, the morning star, archaically referred to as Lucifer, mentioned in the first line of this poem.
the eye-white sky-light
white-light districtwhite-light district Possible alternative to red-light district. The term appears in Theodore Dreiser's book A Hoosier Holiday (1916).
of lunar lusts
StellectricStellectric A word formed from "stellar" (star) and "electric" signs
"Wing shows on Starway"
"Zodiac carrousel"
Cyclones
of ecstatic dust
and ashes whirl
crusaders
from hallucinatory citadels
of shattered glass
into evacuate craters
A flock of dreams
browse on NecropolisNecropolis Literally: a city of corpses
From the shores
of oval oceans
in the oxidized Orient
Onyx-eyed OdalisquesOdalisques "Female slaves or concubines in an Eastern harem" (OED)
and ornithologists
observe
the flight
of ErosEros God of Love in Greek mythology; also, the name of an asteroid, discovered in 1898 obsolete
And "Immortality"
mildews …
in the museums of the moon
"Nocturnal cyclops"
"Crystal concubine"
Pocked with personification
the fossil virgin of the skies
waxes and wanes
Source: The Lost Lunar Baedeker: Poems of Mina Loy. Reprinted by permission of Roger Conover, Literary Executor. (1996)
Poet Bio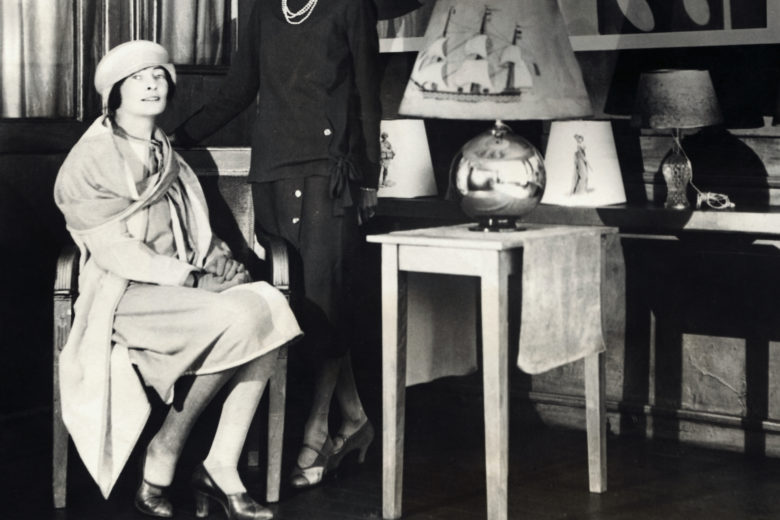 Although born in England, Mina Loy worked as a poet and visual artist in Paris, Florence, and New York City, where her beauty and outlandish behavior shone at the center of several avant-garde circles. The eccentric vocabulary and syntax of Loy's free-verse poems and their sardonic treatment of love can puzzle and offend, but no reader can question the work's originality nor the poet's fierce intelligence.
See More By This Poet
More Poems about Nature
Listening in Deep Space
We've always been out looking for answers,
telling stories about ourselves,
searching for connection, choosing
to send out Stravinsky and whale song,
which, in translation, might very well be
our undoing instead of a welcome.

We launch satellites, probes, telescopes
unfolding like origami, navigating
geomagnetic storms, major disruptions.
Rovers...
Browse poems about Nature
Get a random poem