By Rafael Campo
To cure myself of wanting Cuban songs,
I wrote a Cuban song about the need
For people to suppress their fantasies,
Especially unhealthy ones. The song
Began by making reference to the sea,
Because the sea is like a need so great
And deep it never can be swallowed. Then
The song explores some common myths
About the Cuban people and their folklore:
The story of a little Carib boy
Mistakenly abandoned to the sea;
The legend of a bird who wanted song
So desperately he gave up flight; a queen
Whose strength was greater than a rival king's.
The song goes on about morality,
And then there is a line about the sea,
How deep it is, how many creatures need
Its nourishment, how beautiful it is
To need. The song is ending now, because
I cannot bear to hear it any longer.
I call this song of needful love my voice.
Rafael Campo, "My Voice" from What The Body Told, published by Duke University Press. Copyright © 1996 by Rafael Campo. Reprinted by permission of Georges Borchardt, Inc.
Source: What The Body Told (Duke University Press, 1996)
Arts & Sciences
Mythology & Folklore
Nature
Poet Bio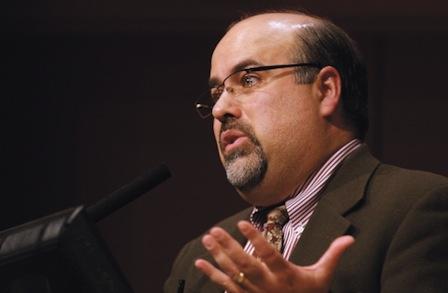 Rafael Campo is a poet and essayist who teaches and practices internal medicine at Harvard Medical School and Beth Israel Deaconess Medical Center in Boston. Campo earned a BA and MA from Amherst College and an MD from Harvard Medical School. His primary care practice serves mostly Latinos, gay/lesbian/bisexual/transgendered people, and people with HIV infection. He is also on the faculty of Lesley University's Creative Writing MFA Program, and frequently lectures widely and gives seminars and workshops relating to medicine, literary writing, and culture.
See More By This Poet
More Poems about Arts & Sciences
Browse poems about Arts & Sciences
More Poems about Mythology & Folklore
Browse poems about Mythology & Folklore
More Poems about Nature
Browse poems about Nature