By Mirza Asadullah Khan Ghalib
Translated by Vijay Seshadri
No, I wasn't meant to love and be loved.
If I'd lived longer, I would have waited longer.
Knowing you are faithless keeps me alive and hungry.
Knowing you faithful would kill me with joy.
Delicate are you, and your vows are delicate, too,
so easily do they break.
You are a laconic marksman. You leave me
not dead but perpetually dying.
I want my friends to heal me, succor me.
Instead, I get analysis.
Conflagrations that would make stones drip blood
are campfires compared to my anguish.
Two-headed, inescapable anguish!—
Love's anguish or the anguish of time.
Another dark, severing, incommunicable night.
Death would be fine, if I only died once.
I would have liked a solitary death,
not this lavish funeral, this grave anyone can visit.
You are mystical, Ghalib, and, also, you speak beautifully.
Are you a saint, or just drunk as usual?

Source: Poetry (April 2009)
Living
Love
Relationships
Poet Bio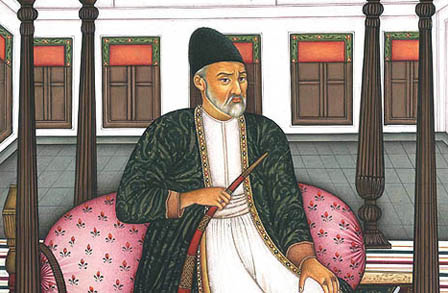 Mirza Asadullah Khan Ghalib was one of the great poets of the Mughal empire, of whose dying court he was the chief ornament. His ghazals, many set to music and sung by the most popular South Asian vocalists, still pervade the cultures of India and Pakistan.
See More By This Poet
More Poems about Living
Browse poems about Living
More Poems about Love
Browse poems about Love
More Poems about Relationships
Browse poems about Relationships
Get a random poem