By Li-Young Lee
That scraping of iron on iron when the wind   
rises, what is it? Something the wind won't   
quit with, but drags back and forth.
Sometimes faint, far, then suddenly, close, just   
beyond the screened door, as if someone there   
squats in the dark honing his wares against   
my threshold. Half steel wire, half metal wing,   
nothing and anything might make this noise   
of saws and rasps, a creaking and groaning
of bone-growth, or body-death, marriages of rust,   
or ore abraded. Tonight, something bows
that should not bend. Something stiffens that should   
slide. Something, loose and not right,   
rakes or forges itself all night.
Li-Young Lee, "Nocturne" from Rose. Copyright © 1986 by Li-Young Lee. Reprinted with the permission of BOA Editions Ltd., www.boaeditions.org.
Source: Rose (BOA Editions Ltd., 1986)
Poet Bio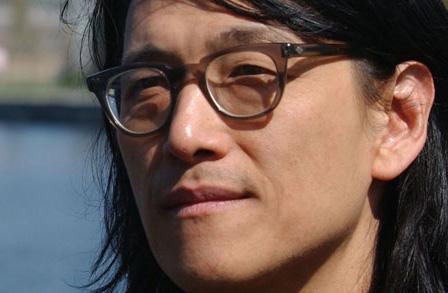 The son of a personal physician of Mao Zedong, Li-Young Lee was born in Jakarta, Indonesia, to Chinese parents. After fleeing the country, the family settled in the United States in 1964. Li-Young Lee's mother came from a noble family, with her grandfather serving as the first president of the Republic of China. Upon arriving in the U.S., Lee's father became a Presbyterian minister in Pennsylvania. Lee's poetry is filled with vivid imagery and creates an atmosphere of silence, much like the poems of China's classical poets. His work often fades from reality into dream worlds, and is punctuated with an attention to the senses.
See More By This Poet
More By This Poet
Little Father
I buried my father
in the sky.
Since then, the birds
clean and comb him every morning   
and pull the blanket up to his chin   
every night.

I buried my father underground.   
Since then, my ladders
only climb down,
and all the earth has become a house   
whose rooms are...
Eating Together
In the steamer is the trout   
seasoned with slivers of ginger,
two sprigs of green onion, and sesame oil.   
We shall eat it with rice for lunch,   
brothers, sister, my mother who will   
taste the sweetest meat of the head,   
holding it between her fingers   
deftly, the...
Activities
Arts & Sciences
Living
More Poems about Mythology & Folklore
Browse poems about Mythology & Folklore