By Kevin Young
Praise the restless beds
Praise the beds that do not adjust
     that won't lift the head to feed
     or lower for shots
     or blood
     or raise to watch the tinny TV
Praise the hotel TV that won't quit
      its murmur & holler
Praise the room service
      that doesn't exist
      just the slow delivery to the front desk
      of cooling pizzas
      & brown bags leaky
      greasy & clear
Praise the vending machines
Praise the change
Praise the hot water
& the heat
       or the loud cool
       that helps the helpless sleep.
Praise the front desk
       who knows to wake
       Rm 120 when the hospital rings
Praise the silent phone
Praise the dark drawn
       by thick daytime curtains
       after long nights of waiting,
       awake.
Praise the waiting & then praise the nothing
       that's better than bad news
Praise the wakeup call
       at 6 am
Praise the sleeping in
Praise the card hung on the door
       like a whisper
       lips pressed silent
Praise the stranger's hands
       that change the sweat of sheets
Praise the checking out
Praise the going home
       to beds unmade
       for days
Beds that won't resurrect
       or rise
that lie there like a child should
        sleeping, tubeless
Praise this mess
         that can be left
Kevin Young, "Ode to the Hotel Near the Children's Hospital" from Dear Darkness. Copyright © 2008 by Kevin Young. Used by permission of Alfred A. Knopf, an imprint of the Knopf Doubleday Publishing Group, a division of Random House LLC. All Rights Reserved.
Source: Dear Darkness (Alfred A. Knopf, 2008)
Poet Bio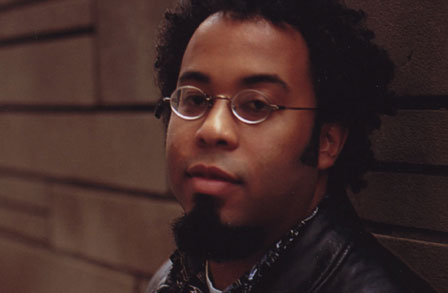 Kevin Young was born in Lincoln, Nebraska. He studied under Seamus Heaney and Lucie Brock-Broido at Harvard University and, while a student there, became a member of the Dark Room Collective, a community of African American writers. "I feel like a poem is made up of poetic and unpoetic language, or unexpected language," Young said in a 2006 interview with Ploughshares. "I think there are many other vernaculars, whether it's the vernacular of the blues, or the vernacular of visual art, the sort of living language of the everyday." For roughly a decade, Young was the Atticus Haygood Professor of Creative Writing and English and curator of Literary Collections and the Raymond Danowski Poetry Library at Emory University. Young is the poetry editor of the New Yorker and the director of New York Public Library's Schomburg Center for Research in Black Culture.
See More By This Poet
More By This Poet
More Poems about Living
Browse poems about Living