By George Oppen
In the small beauty of the forest
The wild deer bedding down—
That they are there!
                              Their eyes
Effortless, the soft lips
Nuzzle and the alien small teeth
Tear at the grass
                              The roots of it
Dangle from their mouths
Scattering earth in the strange woods.
They who are there.
                              Their paths
Nibbled thru the fields, the leaves that shade them
Hang in the distances
Of sun
                              The small nouns
Crying faith
In this in which the wild deer   
Startle, and stare out.
"Psalm" by George Oppen, from New Collected Poems, copyright © 1975 by George Oppen. Reprinted by permission of New Directions Publishing Corporation.
Source: New Collected Poems (New Directions Publishing Corporation, 2002)
Poet Bio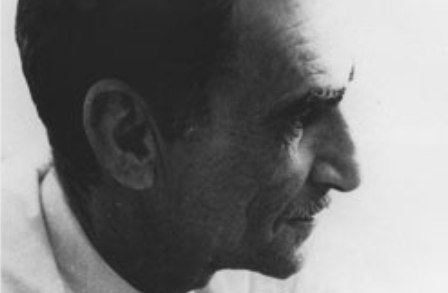 George Oppen was an Objectivist poet born in New Rochelle, New York. Along with his wife, Mary, he published the groundbreaking Objectivist Anthology, which included work by Ezra Pound and William Carlos Williams. He also worked for the Objectivist Press Co-Op in New York. He turned to political activism in the 1930's and joined the communist party in 1936. Oppen spent time in the military from 1942-1945 and was wounded in combat. 
More By This Poet
More Poems about Nature
What Women Are Made Of
We are all ventricle, spine, lung, larynx, and gut.
Clavicle and nape, what lies forked in an open palm;

we are follicle and temple. We are ankle, arch,
sole. Pore and rib, pelvis and root

and tongue. We are wishbone and gland and molar
and...
White Box
Of Tribulation, these are They,
Denoted by the White.
— Emily Dickinson


Pained, permanent
wakefulness

Exposed
in the split geode

a Santa's grotto
Jagged milk

quartz crusts
constitute

every surface —
a mouth

all teeth
self-sharpening

like sea urchins' —
"Uncomfortably beautiful"

toughened glass
spikes

in the doorways
of award-

winning offices
 — rough

sleepers from the womb
condemned

to make of anything succulent
rock

of porticoes
iron maidens
Browse poems about Nature