By Agha Shahid Ali
My ancestor, a man
of Himalayan snow,
came to Kashmir from Samarkand,
carrying a bag
of whale bones:
heirlooms from sea funerals.
His skeleton
carved from glaciers, his breath
arctic,
he froze women in his embrace.
His wife thawed into stony water,
her old age a clear
evaporation.
This heirloom,
his skeleton under my skin, passed
from son to grandson,
generations of snowmen on my back.
They tap every year on my window,
their voices hushed to ice.
No, they won't let me out of winter,
and I've promised myself,
even if I'm the last snowman,
that I'll ride into spring
on their melting shoulders.
Agha Shahid Ali, "The Snowmen" from The Half-Inch Himalayas © 1987 by Agha Shahid Ali and reprinted by permission of Wesleyan University Press.
Source: The Half-Inch Himalayas (Wesleyan University Press, 1987)
Poet Bio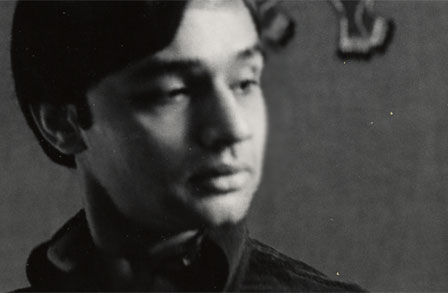 Agha Shahid Ali was born in New Delhi and grew up in Kashmir before becoming a United States citizen. The themes of exile, nostalgia for lost or ruined landscapes, and political conflict inform many of his poems. He was a superb practitioner of the ghazal, a medieval Persian lyric form of couplets loosely linked by rhymes or repeated words.
See More By This Poet
More By This Poet
More Poems about Nature
Browse poems about Nature
More Poems about Relationships
Browse poems about Relationships
Get a random poem