By Anna Seward
On the fleet streams, the Sun, that late arose,
In amber radiance plays; the tall young grass
No foot hath bruised; clear morning, as I pass,
Breathes the pure gale, that on the blossom blows;
And, as with gold yon green hill's summit glows,
The lake inlays the vale with molten glass:
Now is the year's soft youth, yet one, alas!
Cheers not as it was wont; impending woes
Weigh on my heart; the joys, that once were mine,
Spring leads not back; and those that yet remain
Fade while she blooms. Each hour more lovely shine
Her crystal beams, and feed her floral train,
But oh with pale, and warring fires, decline
Those eyes, whose light my filial hopes sustain.
Poet Bio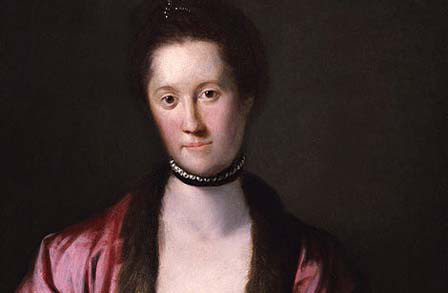 Born in Derbyshire, British Romantic poet and novelist Anna Seward was the daughter of a clergyman and the only one of four children to reach adulthood. Her close friend, Honora Sneyd, was adopted into the family and served as the muse for many of Seward's poems. Seward is often referred to as the Swan of Lichfield, and many of her poems are concerned with romantic themes.
See More By This Poet
More By This Poet
Sonnet 84: While one sere leaf, that parting Autumn yields
While one sere leaf, that parting Autumn yields,
   Trembles upon the thin, and naked spray,
   November, dragging on this sunless day,
   Lours, cold and sullen, on the watery fields;
And Nature to the waste dominion yields,
   Stripped her last robes,...
More Poems about Nature
Listening in Deep Space
We've always been out looking for answers,
telling stories about ourselves,
searching for connection, choosing
to send out Stravinsky and whale song,
which, in translation, might very well be
our undoing instead of a welcome.

We launch satellites, probes, telescopes
unfolding like origami, navigating
geomagnetic storms, major disruptions.
Rovers...
Browse poems about Nature
Get a random poem