By J. Allyn Rosser
Go home. It's never what you think it is,
The kiss, the diamond, the slamdance pulse in the wrist.
Nothing is true, my dear, not even this
Rumor of passion you'll doubtless insist
On perceiving in my glance. Please just
Go. Home is never what you think it is.
Meaning lies in meaning's absence. The mist
Is always almost just about to lift.
Nothing is truer. Dear, not even this
Candle can explain its searing twist
Of flame mounted on cool amethyst.
Go on home—not where you think it is,
But where you would expect its comfort least,
In still-black stars our century will miss
Seeing. Nothingness is not as true as this
Faith we grind up with denial: grist
To the midnight mill; morning's catalyst.
Come, let's go home, wherever you think it is.
Nothing is true, my dear. Not even this.
Poet Bio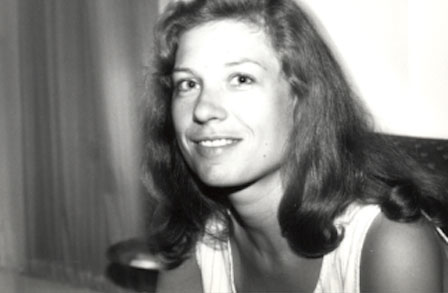 J. Allyn Rosser was born in Pennsylvania and attended Middlebury College in Vermont earned a PhD at the University of Pennsylvania. Her works include Bright Moves (1990), winner of the Morse Poetry Prize; Misery Prefigured (2001), winner of the Crab Orchard Award; Foiled Again (2007), winner of The New Criterion Poetry Prize; and Mimi's Trapese (2014). Her poetry has also been published in such periodicals as The Atlantic Monthly, Poetry, and Ninth Letter. Rosser is a member of the faculty at Ohio University in Athens, Ohio.
More Poems about Living
What Women Are Made Of
We are all ventricle, spine, lung, larynx, and gut.
Clavicle and nape, what lies forked in an open palm;

we are follicle and temple. We are ankle, arch,
sole. Pore and rib, pelvis and root

and tongue. We are wishbone and gland and molar
and...
Vagrants and Loiterers
You got that clean waistcoat,
the bright white of a well-tailored
shirt, you got those loose-as-sacks
slacks and some spit-polished shoes,
and you know, whether you are looking
like money, or about to take a stroll,
to tilt that hat like you own
the world; yeah, smoke...
Activities
Living
Social Commentaries
Browse poems about Living
More Poems about Relationships
Browse poems about Relationships