By Donald Justice
Now comes the evening of the mind.
Here are the fireflies twitching in the blood;
Here is the shadow moving down the page
Where you sit reading by the garden wall.
Now the dwarf peach trees, nailed to their trellises,
Shudder and droop. You know their voices now,
Faintly the martyred peaches crying out
Your name, the name nobody knows but you.
It is the aura and the coming on.
It is the thing descending, circling, here.
And now it puts a claw out and you take it.
Thankfully in your lap you take it, so.
You said you would not go away again,
You did not want to go away—and yet,
It is as if you stood out on the dock
Watching a little boat drift out
Beyond the sawgrass shallows, the dead fish …
And you were in it, skimming past old snags,
Beyond, beyond, under a brazen sky
As soundless as a gong before it's struck—
Suspended how?—and now they strike it, now
The ether dream of five-years-old repeats, repeats,
And you must wake again to your own blood
And empty spaces in the throat.
Donald Justice, "Evening of the Mind" from Collected Poems. Copyright © 2004 by Donald Justice. Used by permission of Alfred A. Knopf, an imprint of the Knopf Doubleday Publishing Group, a division of Random House LLC. All rights reserved.
Source: Collected Poems (Alfred A. Knopf, 2004)
Poet Bio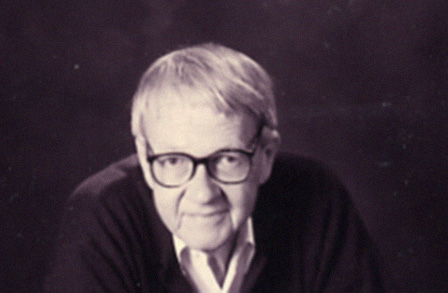 Born in Miami, Donald Justice's interests and talents extended from poetry to music to visual art. Justice spent 25 years teaching at the prestigious Iowa Writers' Workshop, proving himself to be one of the most influential and beloved poetry teachers of his time. His poetry, full of nostalgia and poignancy, won many awards including the Pulitzer Prize for Selected Poems in 1979.
More Poems about Living
Browse poems about Living