By Kate Northrop
Come, let's go in.
The ticket-taker
has shyly grinned
and it's almost time,
Lovely One.
Let's go in.
The wind tonight's too wild.
The sky too deep,
too thin. Already it's time.
The lights have dimmed.
Come, Loveliest.
Let's go in
and know these bodies
we do not have to own, passing
quietly as dreams, as snow.
Already leaves are falling
and music begins.
Lovely One,
it's time.
Let's go in.

Kate Northrop, "The Film" from Things Are Disappearing Here. Copyright © 2007 by Kate Northrop. Reprinted by permission of Persea Books.
Source: Things Are Disappearing Here (Persea Books, 2007)
Arts & Sciences
Love
Relationships
Poet Bio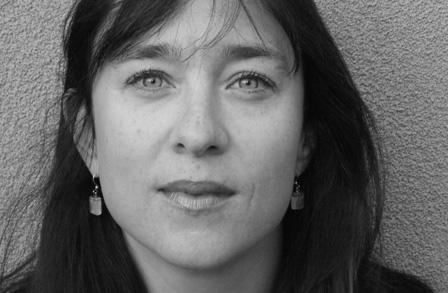 Poet Kate Northrop earned a BA from the University of Pennsylvania, and an MFA from the University of Iowa. A contributing editor for The American Poetry Review, Northrop has received fellowships from the Pennsylvania Council on the Arts and the Sewanee Writers' Conference as well as various awards. Northrop has taught at West Chester University and the University of Wyoming. Her lyrical poems frequently engage themes of history, loss, and return.
See More By This Poet
More Poems about Arts & Sciences
Listening in Deep Space
We've always been out looking for answers,
telling stories about ourselves,
searching for connection, choosing
to send out Stravinsky and whale song,
which, in translation, might very well be
our undoing instead of a welcome.

We launch satellites, probes, telescopes
unfolding like origami, navigating
geomagnetic storms, major disruptions.
Rovers...
Browse poems about Arts & Sciences
More Poems about Love
Browse poems about Love
More Poems about Relationships
Browse poems about Relationships
Get a random poem