By Linda Gregg
It was a picture I had after the war.
A bombed English church. I was too young   
to know the word English or war,
but I knew the picture.
The ruined city still seemed noble.   
The cathedral with its roof blown off
was not less godly. The church was the same   
plus rain and sky. Birds flew in and out   
of the holes God's fist made in the walls.   
All our desire for love or children   
is treated like rags by the enemy.
I knew so much and sang anyway.   
Like a bird who will sing until
it is brought down. When they take   
away the trees, the child picks up a stick   
and says, this is a tree, this the house
and the family. As we might. Through a door   
of what had been a house, into the field   
of rubble, walks a single lamb, tilting   
its head, curious, unafraid, hungry.
Linda Gregg, "The Lamb" from Chosen By the Lion. Copyright © 1994 by Linda Gregg. Reprinted with the permission of Graywolf Press, St. Paul, Minnesota, www.graywolfpress.org.
Source: Chosen by the Lion (Graywolf Press, 1994)
Poet Bio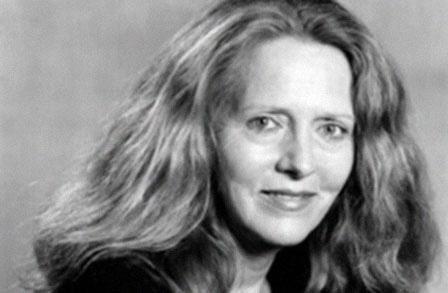 Born in New York, poet Linda Gregg was raised in Marin County, California. She earned both a BA and an MA from San Francisco State University. Gregg taught at the University of Iowa, the University of California-Berkeley, and Princeton University. She lived in New York until her death in early 2019. Gregg's lyrical poetry is often admired for its ability to discuss grief, desire, and longing with electrifying craftsmanship and poise.
More Poems about Social Commentaries
Vagrants and Loiterers
You got that clean waistcoat,
the bright white of a well-tailored
shirt, you got those loose-as-sacks
slacks and some spit-polished shoes,
and you know, whether you are looking
like money, or about to take a stroll,
to tilt that hat like you own
the world; yeah, smoke...
Activities
Living
Social Commentaries
Back Up Quick They're Hippies
That was the year we drove
into the commune in Cornwall.
"Jesus Jim," mam said,
"back up quick they're hippies."

Through the car window,
tents, row after row, flaps open,
long-haired men and women
curled around each other like babies

and the babies themselves
wandered naked across the grass.

I...
Living
Relationships
Social Commentaries
Browse poems about Social Commentaries