By Thom Gunn
I wake up cold, I who
Prospered through dreams of heat
Wake to their residue,
Sweat, and a clinging sheet.
My flesh was its own shield:
Where it was gashed, it healed.
I grew as I explored
The body I could trust
Even while I adored
The risk that made robust,
A world of wonders in
Each challenge to the skin.
I cannot but be sorry
The given shield was cracked,
My mind reduced to hurry,
My flesh reduced and wrecked.
I have to change the bed,
But catch myself instead
Stopped upright where I am
Hugging my body to me
As if to shield it from
The pains that will go through me,

As if hands were enough
To hold an avalanche off.
Thom Gunn, "The Man with Night Sweats" from Selected Poems. Copyright © 2009 by Thom Gunn. Used by permission of Farrar, Straus & Giroux, LLC, http://us.macmillan.com/fsg. All rights reserved.

Caution: Users are warned that this work is protected under copyright laws and downloading is strictly prohibited. The right to reproduce or transfer the work via any medium must be secured with Farrar, Straus and Giroux, LLC.
Source: Selected Poems (Farrar Straus and Giroux, 2009)
Poet Bio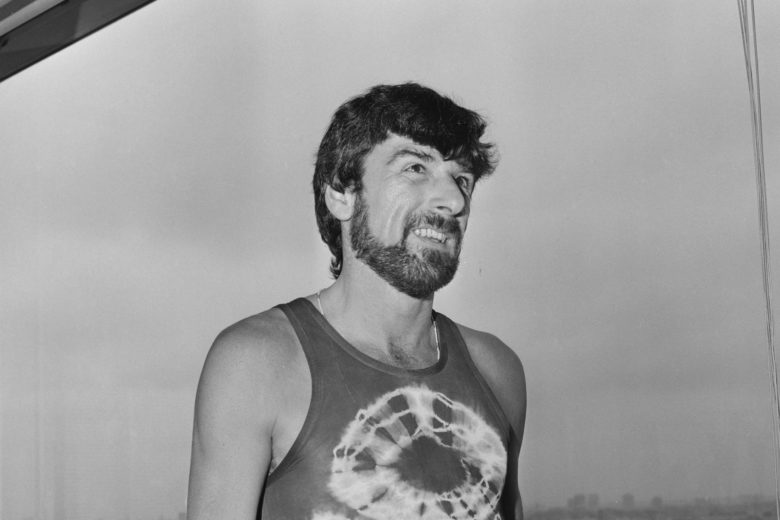 Born in England, Thom Gunn moved to San Francisco in 1954 and embraced American culture. Often using traditional forms, Gunn addressed daring contemporary issues from drugs to homosexuality to the AIDS crisis in the 1980s, when he watched many of his friends die. Author of over 30 books of poetry, his 1992 volume, The Man With Night Sweats, won the Lenore Marshall Poetry Prize.
See More By This Poet
More By This Poet
More Poems about Living
Browse poems about Living
More Poems about Nature
Browse poems about Nature
Get a random poem