By Anna Lætitia Barbauld
Yes, injured Woman! rise, assert thy right!
Woman! too long degraded, scorned, opprest;
O born to rule in partial Law's despite,
Resume thy native empire o'er the breast!
Go forth arrayed in panoply divine;
That angel pureness which admits no stain;
Go, bid proud Man his boasted rule resign,
And kiss the golden sceptre of thy reign.
Go, gird thyself with grace; collect thy store
Of bright artillery glancing from afar;
Soft melting tones thy thundering cannon's roar,
Blushes and fears thy magazine of war.
Thy rights are empire: urge no meaner claim,—
Felt, not defined, and if debated, lost;
Like sacred mysteries, which withheld from fame,
Shunning discussion, are revered the most.
Try all that wit and art suggest to bend
Of thy imperial foe the stubborn knee;
Make treacherous Man thy subject, not thy friend;
Thou mayst command, but never canst be free.
Awe the licentious, and restrain the rude;
Soften the sullen, clear the cloudy brow:
Be, more than princes' gifts, thy favours sued;—
She hazards all, who will the least allow.
But hope not, courted idol of mankind,
On this proud eminence secure to stay;
Subduing and subdued, thou soon shalt find
Thy coldness soften, and thy pride give way.
Then, then, abandon each ambitious thought,
Conquest or rule thy heart shall feebly move,
In Nature's school, by her soft maxims taught,
That separate rights are lost in mutual love.
Poet Bio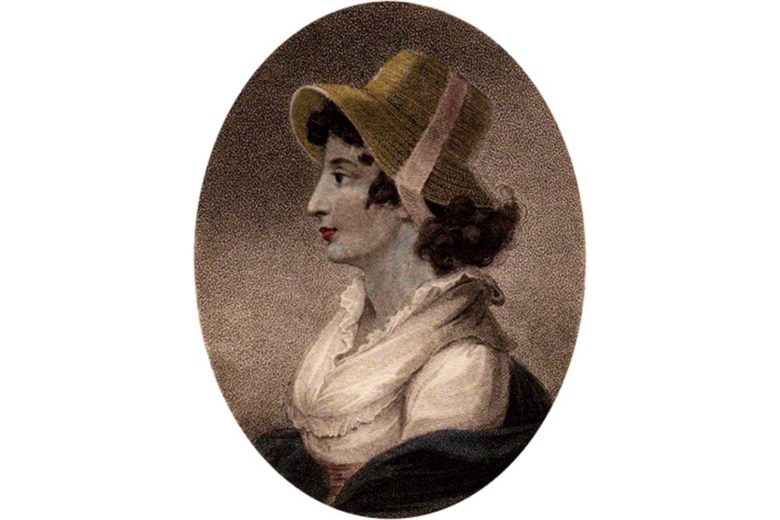 Anna Laetitia Barbauld was educated at home by her mother in Leicestershire, England. She married Rochemont Barbauld in 1772 and with her husband managed the Palgrave School in Suffolk. Barbauld's early poetry reflects her involvement with children and child rearing. Her later work addressed social and political issues; she advocated religious freedom and abolition of slavery. She openly criticized her government for declaring war on France in 1793.
See More By This Poet
More By This Poet
Get a random poem