By Jean Valentine
a labyrinth,
as if at its center,
god would be there—
but at the center, only rose,
where rose came from,
where rose grows—
& us, inside of the lips & lips:
the likenesses, the eyes, & the hair,
we are born of,
fed by, & marry with,
only flesh itself, only its passage
—out of where? to where?
Then god the mother said to Jim, in a dream,
Never mind you, Jim,
come rest again on the country porch of my knees.
Jean Valentine, "The Rose" from Little Boat © 2007 by Jean Valentine and reprinted by permission of Wesleyan University Press. www.wesleyan.edu/wespress
Source: Little Boat (Wesleyan University Press, 2007)
Poet Bio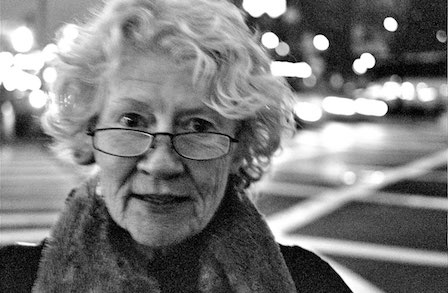 Valentine's lyric poems delve into dream lives with glimpses of the personal and political. In the New York Times Book Review, David Kalstone said of her work, "Valentine has a gift for tough strangeness, but also a dreamlike syntax and manner of arranging the lines of . . . short poems so as to draw us into the doubleness and fluency of feelings." A respected teacher, she has taught workshops at Columbia University, Sarah Lawrence College, and the 92nd Street Y in New York. A longtime resident of New York City, Valentine was named the State Poet of New York in 2008.
See More By This Poet
More By This Poet
More Poems about Living
Browse poems about Living
More Poems about Nature
Browse poems about Nature
More Poems about Religion
Browse poems about Religion
Get a random poem