By Benjamin Alire Sáenz
I came to you one rainless August night.
You taught me how to live without the rain.
You are thirst and thirst is all I know.
You are sand, wind, sun, and burning sky,
The hottest blue. You blow a breeze and brand
Your breath into my mouth. You reach—then bend
Your force, to break, blow, burn, and make me new.
You wrap your name tight around my ribs
And keep me warm. I was born for you.
Above, below, by you, by you surrounded.
I wake to you at dawn. Never break your
Knot. Reach, rise, blow, Sálvame, mi dios,
Trágame, mi tierra. Salva, traga, Break me,
I am bread. I will be the water for your thirst.
Benjamin Alire Sáenz, "To the Desert" from Dark and Perfect (El Paso: Cinco Puntos Press, 1995). Copyright © 1995 by Benjamin Alire Sáenz. Used with the permission of the author.
Source: Dark and Perfect (1995)
Poet Bio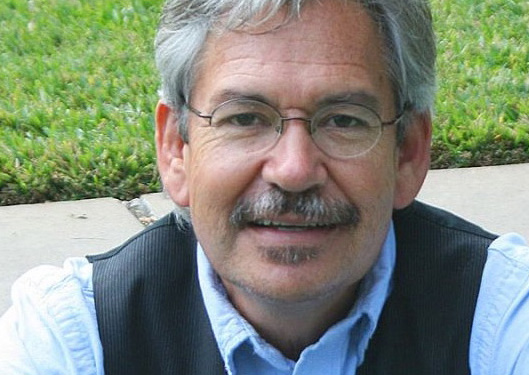 Poet, novelist, essayist, and children's book author, Benjamin Alire Sáenz grew up on a cotton farm in New Mexico speaking only Spanish until he started elementary school. Although his education eventually took him to Denver, Belguim, Iowa, and California, Sáenz settled in the border region between Texas and New Mexico — an area that remains central to his writing.
See More By This Poet
More Poems about Nature
Listening in Deep Space
We've always been out looking for answers,
telling stories about ourselves,
searching for connection, choosing
to send out Stravinsky and whale song,
which, in translation, might very well be
our undoing instead of a welcome.

We launch satellites, probes, telescopes
unfolding like origami, navigating
geomagnetic storms, major disruptions.
Rovers...
Browse poems about Nature
More Poems about Religion
Browse poems about Religion
Get a random poem