By Louis Simpson
A siren sang, and Europe turned away
From the high castle and the shepherd's crook.
Three caravels went sailing to Cathay
On the strange ocean, and the captains shook
Their banners out across the Mexique Bay.
And in our early days we did the same.
Remembering our fathers in their wreck
We crossed the sea from Palos where they came
And saw, enormous to the little deck,
A shore in silence waiting for a name.
The treasures of Cathay were never found.
In this America, this wilderness
Where the axe echoes with a lonely sound,
The generations labor to possess
And grave by grave we civilize the ground.
Louis Simpson, "To the Western World" from The Owner of the House: New Collected Poems 1940-2001. Copyright © 2003 by Louis Simpson. Reprinted with the permission of BOA Editions, Ltd., www.boaeditions.org.
Source: Collected Poems (BOA Editions Ltd., 1988)
Poet Bio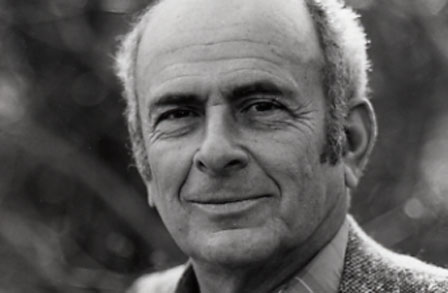 Born in Jamaica, Louis Simpson spent most of his adult life in the United States, where he was active as a poet, translator, literary critic, and professor. After serving with an airborne division in WWII, he completed his education at Columbia and in France, where his first book of poetry was published in 1949. Typical subjects included his West Indian boyhood and the mysteries of ordinary life. At the End of the Open Road won the Pulitzer Prize in 1964.
See More By This Poet
More By This Poet
More Poems about Social Commentaries
Browse poems about Social Commentaries
Get a random poem