By Gerald Stern
I wanted to know what it was like before we
had voices and before we had bare fingers and before we
had minds to move us through our actions
and tears to help us over our feelings,
so I drove my daughter through the snow to meet her friend
and filled her car with suitcases and hugged her
as an animal would, pressing my forehead against her,
walking in circles, moaning, touching her cheek,
and turned my head after them as an animal would,
watching helplessly as they drove over the ruts,
her smiling face and her small hand just visible
over the giant pillows and coat hangers
as they made their turn into the empty highway.
Gerald Stern, "Waving Goodbye" from This Time: New and Selected Poems. Copyright © 1979 by Gerald Stern. Reprinted with the permission of W. W. Norton & Company, Inc. This selection may not be reproduced, stored in a retrieval system, or transmitted in any form or by any means without the prior written permission of the publisher.
Source: This Time: New and Selected Poems (W. W. Norton and Company, Inc., 1979)
Poet Bio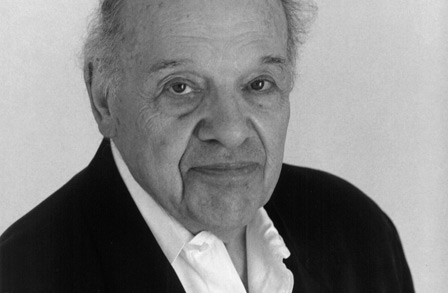 Gerald Stern was born in Pittsburgh, Pennsylvania, and has taught at many universities, including the University of Iowa's Writer's Workshop. Stern's career as a poet did not start until he published his first book of poems at age 48. His poetry immediately garnered critical praise, and he began to publish frequently. In his poems, Stern is often tragic, evoking the ruined and the fallen, but with a passionate and exuberant, yet ironic awareness of the world.
See More By This Poet
More Poems about Activities
Browse poems about Activities
More Poems about Relationships
Browse poems about Relationships