By Jill McDonough
That's why we're here, said Julio Lugo
to the Globe. Sox fans booed
poor Lugo, booed his at-bat after
he dropped the ball in the pivotal fifth.
That ball, I got to it, I just
couldn't come up with it.
Lugo wants you to know
he is fast: a slower player
wouldn't even get close
enough to get booed. Lugo
wants you to know he's only
human: We're human beings.
That's why we're here. If not,
I would have wings.
I'd be beside God right now.
I'd be an angel.
But I'm not an angel.
I'm a human being that lives right here.
Next day, all
is forgiven. Lugo's home run, Lugo's
sweet comment to the press.
I wanted to make a poster like the ones that say
It's my birthday! or First Time at Fenway! or, pathetic, ESPN.
Posterboard, permanent marker to say Lugo: me, too.
I'm a human being that lives right here, decided
it's too esoteric, too ephemeral a reference, but it's true:
Oh, Lugo, Julio Lugo, I'm here with you.
Jill McDonough, "We're human beings" from Where You Live. Copyright © 2012 by Jill McDonough. Reprinted by permission of Salt Publishing.
Source: Where You Live (Salt Publishing, 2012)
Poet Bio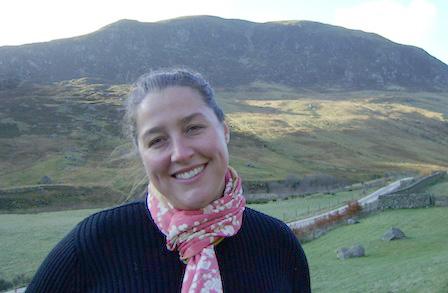 The recipient of fellowships from the National Endowment for the Arts, the Fine Arts Work Center, the New York Public Library, the Library of Congress, the Lannan Foundation, and Stanford's Stegner program, Jill McDonough taught incarcerated college students through Boston University's Prison Education Program for 13 years. Her work has appeared in Poetry, Slate, the Nation, Threepenny Review, and Best American Poetry. She directs the MFA program at UMass-Boston and 24PearlStreet, the Fine Arts Work Center online.
See More By This Poet
More Poems about Activities
Browse poems about Activities