By Judith Ortiz Cofer
They are thin
and rarely marry, living out
their long lives
in spacious rooms, French doors
giving view to formal gardens
where aromatic flowers
grow in profusion.
They play their pianos
in the late afternoon
tilting their heads
at a gracious angle
as if listening
to notes pitched above
the human range.
Age makes them translucent;
each palpitation of their hearts
visible at temple or neck.
When they die, it's in their sleep,
their spirits shaking gently loose
from a hostess too well bred
to protest.
Judith Ortíz Cofer, "Women Who Love Angels" from The Latin Deli. Copyright © 1993 by Judith Ortíz Cofer. Reprinted by permission of University of Georgia Press.
Source: The Latin Deli (University of Georgia Press, 1993)
Poet Bio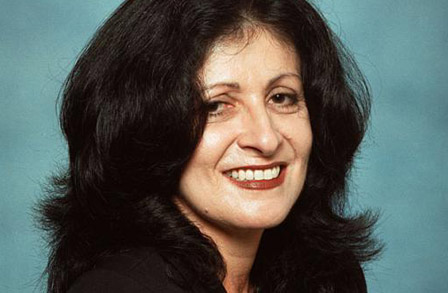 Judith Ortiz Cofer was born in Hormigueros, a small town in Puerto Rico. When she was a young child her father's military career took the family to Paterson, New Jersey, but she often spent her childhood traveling back and forth between Puerto Rico and the U.S. At 15, her family moved again, this time to Augusta, Georgia, where she eventually earned a BA in English from Augusta College. She later earned an MA in English from Florida Atlantic University and did graduate work at Oxford University. In 2010, Ortiz Cofer was inducted into the Georgia Writers Hall of Fame. Herwork explores the rifts and gaps that arise between her split cultural heritages.
See More By This Poet
More By This Poet
More Poems about Living
Browse poems about Living
More Poems about Love
Browse poems about Love
More Poems about Religion
Browse poems about Religion
Get a random poem