By Louise Bogan
Women have no wilderness in them,
They are provident instead,
Content in the tight hot cell of their hearts
To eat dusty bread.
They do not see cattle cropping red winter grass,
They do not hear
Snow water going down under culverts
Shallow and clear.
They wait, when they should turn to journeys,
They stiffen, when they should bend.
They use against themselves that benevolence
To which no man is friend.
They cannot think of so many crops to a field
Or of clean wood cleft by an axe.
Their love is an eager meaninglessness
Too tense, or too lax.
They hear in every whisper that speaks to them
A shout and a cry.
As like as not, when they take life over their door-sills
They should let it go by.
n/a
Source: Body of this Death: Poems (1923)
Poet Bio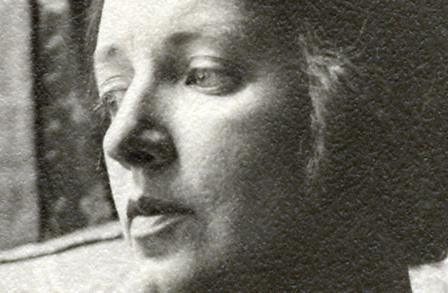 Louise Bogan published most of her poetry before age 40. Her first collection, Body of this Death, appeared in 1923 and her sixth, The Sleeping Fury, in 1937. Her work is often exactingly formal yet intensely personal. She reviewed poetry for the New Yorker for 38 years, becoming one of America's most astute critics.
More By This Poet
More Poems about Social Commentaries
Vagrants and Loiterers
You got that clean waistcoat,
the bright white of a well-tailored
shirt, you got those loose-as-sacks
slacks and some spit-polished shoes,
and you know, whether you are looking
like money, or about to take a stroll,
to tilt that hat like you own
the world; yeah, smoke...
Activities
Living
Social Commentaries
Back Up Quick They're Hippies
That was the year we drove
into the commune in Cornwall.
"Jesus Jim," mam said,
"back up quick they're hippies."

Through the car window,
tents, row after row, flaps open,
long-haired men and women
curled around each other like babies

and the babies themselves
wandered naked across the grass.

I...
Living
Relationships
Social Commentaries
Browse poems about Social Commentaries