By Marilyn Nelson
Today in America people were bought and sold:
five hundred for a "likely Negro wench."
If someone at auction is worth her weight in gold,
how much would she be worth by pound? By ounce?
If I owned an unimaginable quantity of wealth,
could I buy an iota of myself?
How would I know which part belonged to me?
If I owned part, could I set my part free?
It must be worth something—maybe a lot—
that my great-grandfather, they say, killed a lion.
They say he was black, with muscles as hard as iron,
that he wore a necklace of the claws of the lion he'd fought.
How much do I hear, for his majesty in my blood?
I auction myself. And I make the highest bid.
Notes:
The epigraph of this poem was originally omitted in the changeover to the new website. Because of this, reciting the epigraph is optional for the 2019-2020 Poetry Out Loud season.
Marilyn Nelson, "Worth" from Faster Than Light: New and Selected Poems, 1996-2011. Copyright © 2012 by Marilyn Nelson. Reprinted by permission of Marilyn Nelson.
Source: Faster Than Light: New and Selected Poems, 1996-2011 (Louisiana State University Press, 2012)
Poet Bio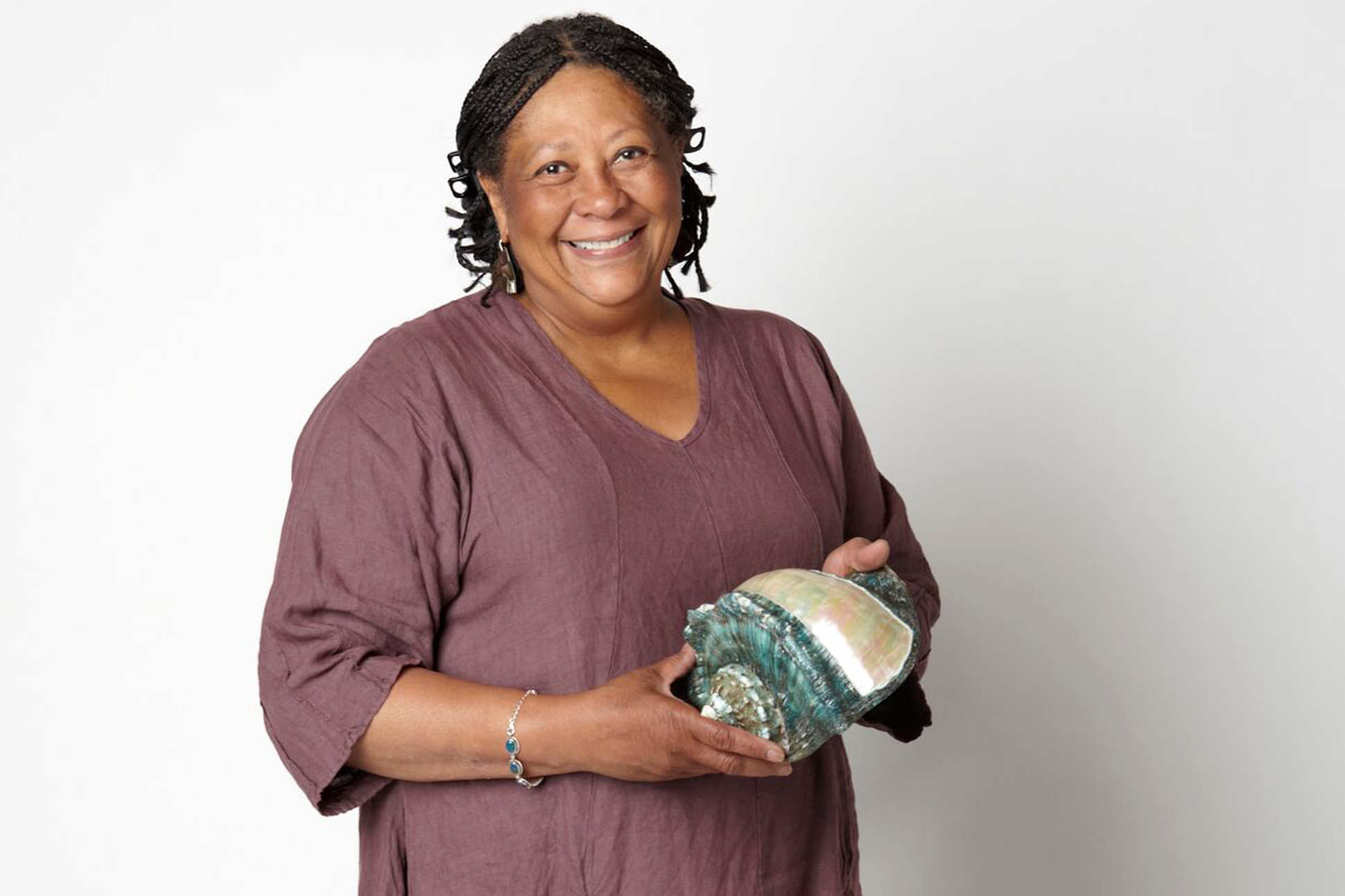 Accomplished poet, children's verse author, and translator Marilyn Nelson was born in Cleveland, Ohio into a military family. She is the daughter of one of the last of the Tuskegee Airmen, and her mother was a teacher. She spent much of her youth living on different military bases and began writing poetry when in elementary school. Her poetry carries with it a unique perspective on the United States military and its families. In addition to teaching at the University of Connecticut, Nelson also teaches at the University of Delaware and has taught poetry at West Point.
See More By This Poet
More By This Poet
More Poems about Relationships
Browse poems about Relationships