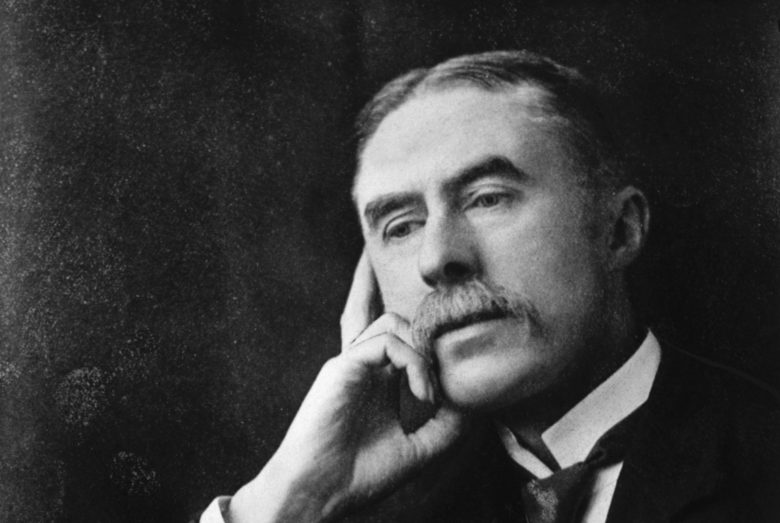 Born in Worcestershire, England, A(lfred) E(dward) Housman was profoundly affected by his mother's death when he was 12. Housman lived a quiet life as a scholar. He was a brilliant classicist, first appointed Professor of Latin at University College, London, then Trinity College, Cambridge. During his lifetime he only published two volumes of poetry: A Shropshire Lad and Last Poems. Housman died in 1936 in Cambridge. A posthumous collection, called More Poems, was edited by his brother Laurence Housman.
More By This Poet
Is My Team Ploughing
"Is my team ploughing,
   That I was used to drive
And hear the harness jingle
   When I was man alive?"

Ay, the horses trample,
   The harness jingles now;
No change though you lie under
   The land you used to...
Activities
Living
Relationships
To an Athlete Dying Young
The time you won your town the race
We chaired you through the market-place;
Man and boy stood cheering by,
And home we brought you shoulder-high.

Today, the road all runners come,
Shoulder-high we bring you home,
And set you at your threshold down,
Townsman of a...
Activities
Arts & Sciences
Living
A Shropshire Lad 2: Loveliest of trees, the cherry now
Loveliest of trees, the cherry now
Is hung with bloom along the bough,
And stands about the woodland ride
Wearing white for Eastertide.

Now, of my threescore years and ten,
Twenty will not come again,
And take from seventy springs a score,
It only leaves me fifty...
Arts & Sciences
Living
Nature
Browse more poets