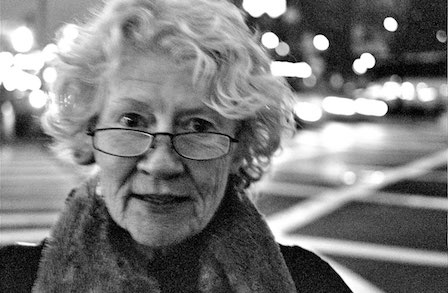 Valentine's lyric poems delve into dream lives with glimpses of the personal and political. In the New York Times Book Review, David Kalstone said of her work, "Valentine has a gift for tough strangeness, but also a dreamlike syntax and manner of arranging the lines of . . . short poems so as to draw us into the doubleness and fluency of feelings." A respected teacher, she has taught workshops at Columbia University, Sarah Lawrence College, and the 92nd Street Y in New York. A longtime resident of New York City, Valentine was named the State Poet of New York in 2008.
More By This Poet
The Rose
a labyrinth,
as if at its center,
god would be there—
but at the center, only rose,
where rose came from,   
where rose grows—
& us, inside of the lips & lips:
the likenesses, the eyes, & the hair,
we are born of,
fed by, & marry with,
only flesh...
Browse more poets