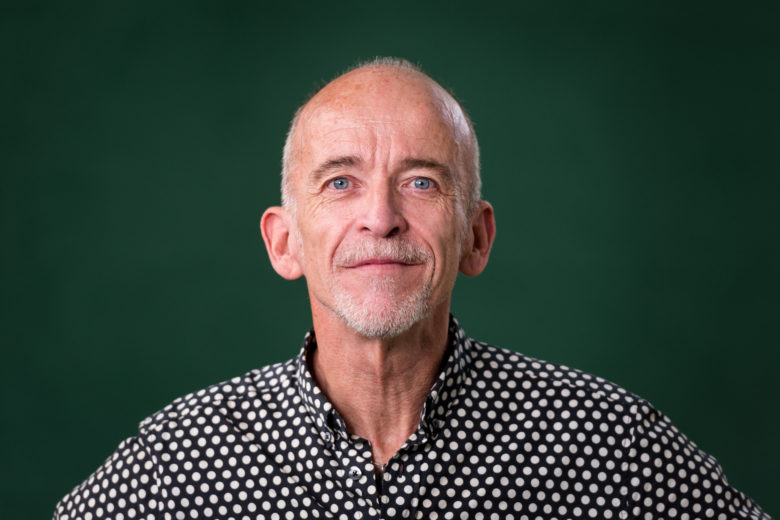 Mark Doty was born in Tennessee but grew up in the American Southwest—an upbringing vividly rendered in his extraordinary 1999 autobiography Firebird. His first book of poems appeared in 1987, but it was his third, My Alexandria (1993), which brought him wide acclaim, showcasing a brilliant style and elegiac sensibility similar to those of Elizabeth Bishop. His meticulous descriptions poignantly convey the transitory beauty of life and love.
More By This Poet
Brian Age Seven
Grateful for their tour
of the pharmacy,
the first-grade class
has drawn these pictures,
each self-portrait taped
to the window-glass,
faces wide to the street,
round and available,
with parallel lines for hair.

I like this one best: Brian,
whose attenuated name
fills a quarter of the frame,
stretched beside impossible
legs descending...
Activities
Arts & Sciences
A Display of Mackerel
They lie in parallel rows,
on ice, head to tail,
each a foot of luminosity

barred with black bands,
which divide the scales'
radiant sections

like seams of lead
in a Tiffany window.
Iridescent, watery

prismatics: think abalone,
the wildly rainbowed
mirror of a soapbubble sphere,

think sun on gasoline.
Splendor, and splendor,
and...
Browse more poets