By Ralph Waldo Emerson
Sung at the Completion of the Battle Monument, July 4, 1837
By the rude bridge that arched the flood,
Their flag to April's breeze unfurled,
Here once the embattled farmers stood
And fired the shot heard round the world.
The foe long since in silence slept;
Alike the conqueror silent sleeps;
And Time the ruined bridge has swept
Down the dark stream which seaward creeps.
On this green bank, by this soft stream,
We set today a votive stone;
That memory may their deed redeem,
When, like our sires, our sons are gone.
Spirit, that made those heroes dare
To die, and leave their children free,
Bid Time and Nature gently spare
The shaft we raise to them and thee.
Mythology & Folklore
Social Commentaries
Poet Bio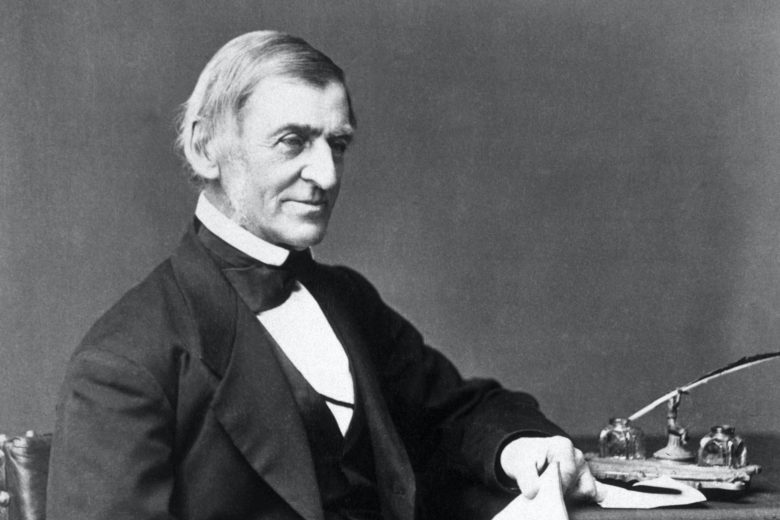 Born in Boston, Ralph Waldo Emerson followed in his father's footsteps when he became a Unitarian minister. However, after his young wife died of tuberculosis in 1831, he found his faith shaken. The next year he traveled Europe where he formed the basis of his Transcendentalist philosophy — the intuitive belief in the oneness of the world rather than in scientific rationalism or formal religion. After returning to New England, Emerson published "Nature," "Self-Reliance," and "Experience," the essays that established him as one of the most important thinkers in America.
See More By This Poet
More By This Poet
Give All to Love
Give all to love;
Obey thy heart;
Friends, kindred, days,
Estate, good-fame,
Plans, credit and the Muse,—
Nothing refuse.

'T is a brave master;
Let it have scope:
Follow it utterly,
Hope beyond hope:
High and more high
It...
Experience
The lords of life, the lords of life,—
I saw them pass,
In their own guise,
Like and unlike,
Portly and grim,—
Use and Surprise,
Surface and Dream,
Succession swift and spectral Wrong,
Temperament without a tongue,
And the inventor of the game
Omnipresent without name;—
Some to see, some to...
More Poems about Mythology & Folklore
Browse poems about Mythology & Folklore
More Poems about Social Commentaries
Browse poems about Social Commentaries
Get a random poem