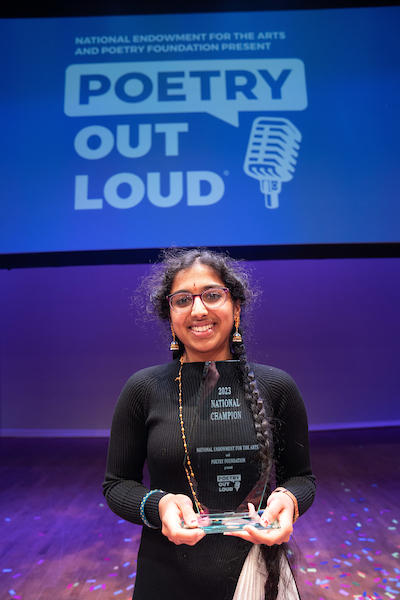 Featured Poet
For Students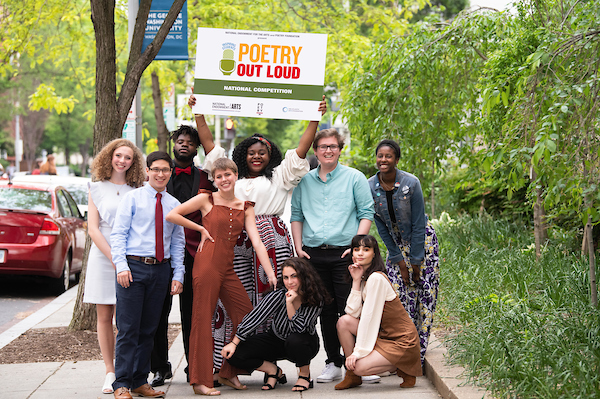 What's It Like To Compete?
Nervous about reciting? Unsure of where to start? Don't be—everything you need to help you perform a successful recitation is right here.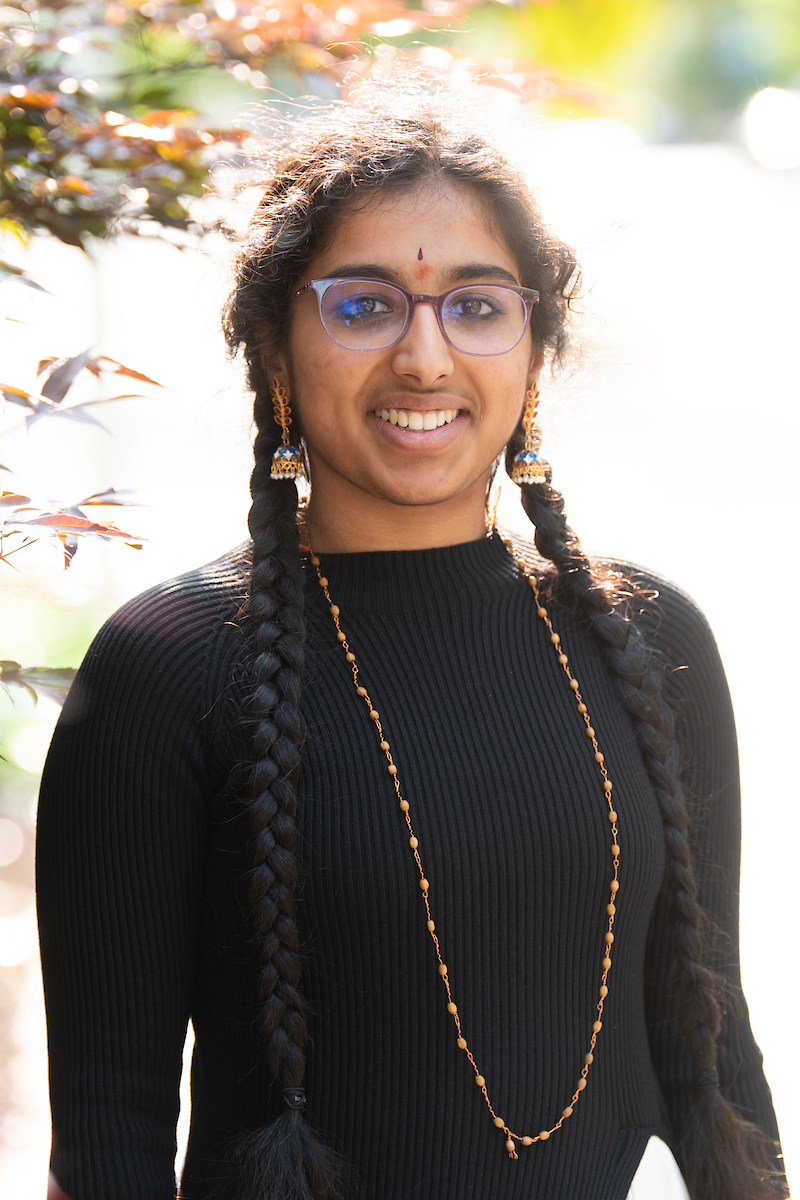 ""I love the fact that students are not just reading a poem or reading words, but they are actually sharing a part of their identity, sharing what's important to them. The poems that I chose share a different facet of what I believe in, who I am."

Sreepadaarchana Munjuluri, 2023 National Champion
For Teachers and Organizers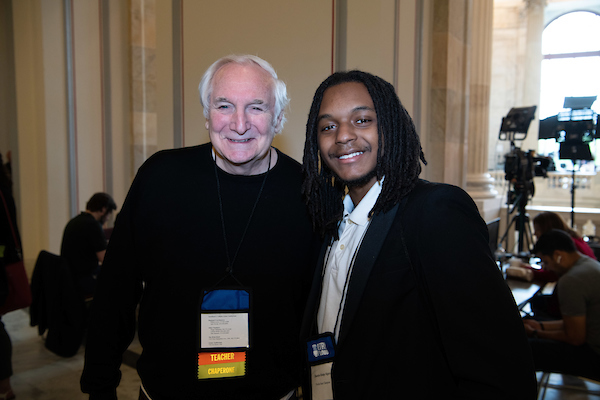 The Power of Poetry
Every year thousands of teachers integrate Poetry Out Loud into their curricula. This section has everything you need to run a successful program in your classroom.