By Edna St. Vincent Millay
I am not resigned to the shutting away of loving hearts in the hard ground.
So it is, and so it will be, for so it has been, time out of mind:
Into the darkness they go, the wise and the lovely. Crowned
With lilies and with laurel they go; but I am not resigned.
Lovers and thinkers, into the earth with you.
Be one with the dull, the indiscriminate dust.
A fragment of what you felt, of what you knew,
A formula, a phrase remains,—but the best is lost.
The answers quick and keen, the honest look, the laughter, the love,—
They are gone. They are gone to feed the roses. Elegant and curled
Is the blossom. Fragrant is the blossom. I know. But I do not approve.
More precious was the light in your eyes than all the roses in the world.
Down, down, down into the darkness of the grave
Gently they go, the beautiful, the tender, the kind;
Quietly they go, the intelligent, the witty, the brave.
I know. But I do not approve. And I am not resigned.
Edna St. Vincent Millay, "Dirge Without Music" from Collected Poems © 1928, 1955 by Edna St. Vincent Millay and Norma Millay Ellis. Reprinted with permission of Elizabeth Barnett and Holly Peppe, Literary Executors, The Millay Society.
Source: Collected Poems (HarperCollins, 1958)
Poet Bio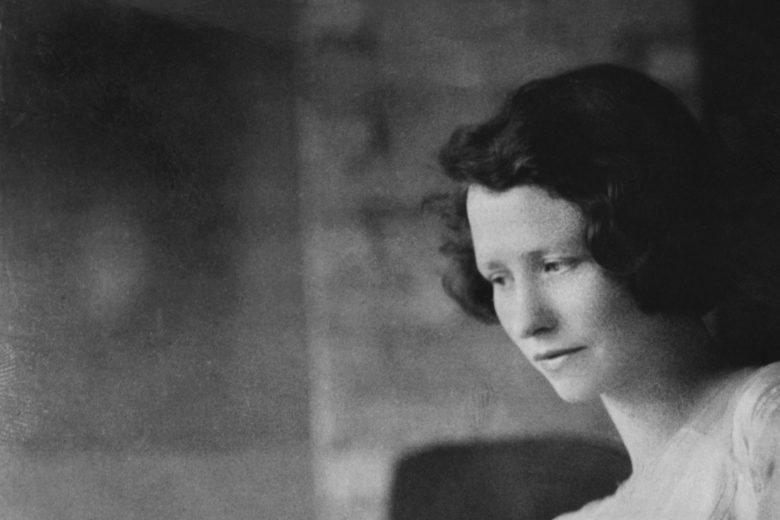 Born in Rockland, Maine, Edna St. Vincent Millay as a teenager entered a national poetry contest sponsored by The Lyric Year magazine; her poem "Renascence" won fourth place and led to a scholarship at Vassar College. Millay was as famous during her lifetime for her red-haired beauty, unconventional lifestyle, and outspoken politics as for her poetry. Yet her passionate, formal lyrics are cherished by many readers today, years after her death.
See More By This Poet
More By This Poet
More Poems about Living
Browse poems about Living
More Poems about Relationships
Browse poems about Relationships
Get a random poem