By Frances Anne Kemble
Cover me with your everlasting arms,
Ye guardian giants of this solitude!
From the ill-sight of men, and from the rude,
Tumultuous din of yon wild world's alarms!
Oh, knit your mighty limbs around, above,
And close me in for ever! let me dwell
With the wood spirits, in the darkest cell
That ever with your verdant locks ye wove.
The air is full of countless voices, joined
In one eternal hymn; the whispering wind,
The shuddering leaves, the hidden water springs,
The work-song of the bees, whose honeyed wings
Hang in the golden tresses of the lime,
Or buried lie in purple beds of thyme.
Source: She Wields a Pen: American Women Poets of the Nineteenth Century (University of Iowa Press, 1997)
Poet Bio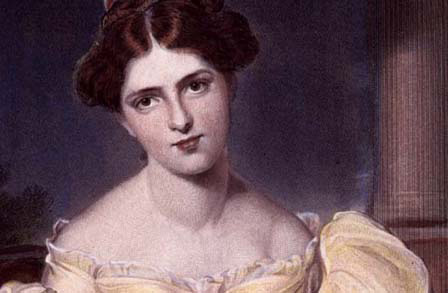 Born in London, abolitionist, poet, and writer Frances Anne (Fanny) Kemble was raised in a family of prominent stage actors. She began her career as an actor and after a tour of the United States, she married Pierce Mease Butler, one of the largest slaveholders in the nation. The narrative of her four-month stay at a Butler plantation, Journal of a Residence on a Georgian Plantation in 1838-1839 (1863), offers an eyewitness account of the horrors of slavery. Kemble waited more than 20 years to publish the volume, out of fear of antagonizing Butler, who maintained custody of their two children following the couple's 1848 divorce. In her metrical poems, often composed as sonnets, Kemble frequently engaged themes of faith, power, and the natural world.
See More By This Poet
More Poems about Nature
Browse poems about Nature
Get a random poem