By Anne Bradstreet
Most truly honoured, and as truly dear,
If worth in me or ought I do appear,
Who can of right better demand the same
Than may your worthy self from whom it came?
The principal might yield a greater sum,
Yet handled ill, amounts but to this crumb;
My stock's so small I know not how to pay,
My bond remains in force unto this day;
Yet for part payment take this simple mite,
Where nothing's to be had, kings loose their right.
Such is my debt I may not say forgive,
But as I can, I'll pay it while I live;
Such is my bond, none can discharge but I,
Yet paying is not paid until I die.
Poet Bio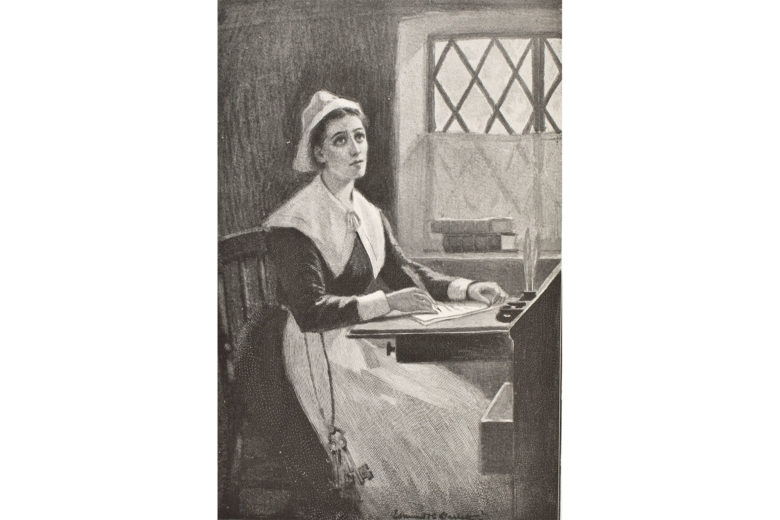 Anne Bradstreet is generally considered the first American poet. Born around 1612 near Northampton, England, she married Simon Bradstreet at age 16, and the couple emigrated to the New World in 1630. In such bestselling collections as The Tenth Muse Lately Sprung Up in America, Bradstreet wrote of her life as a mother, wife, and daughter during the establishment of the Massachusetts Bay Colony.
See More By This Poet
More By This Poet
More Poems about Living
Browse poems about Living
More Poems about Relationships
Browse poems about Relationships
Get a random poem